This recipe came to be out of desperation.  I was on a mission to develop a Traditional Three Kings Cake for Spanglish Baby and could not find candied citrus anywhere.   I searched high and low, specialty stores, Latin markets, candy stores.  Nothing. Christmas was over and all the candied fruits disappeared.  Just my luck.
I couldn't let that hold me back.  So I decided to make my own.  The process is simple but it does take some time.  These lemon, lime and orange peels can be made in a large batch.  Whatever you have left over after decorating your Three Kings Cake, you can dip in chocolate, let dry and gift them as Valentine's Day treats to your loved ones.
Candied Citrus Peels
Makes approximately 24 
Ingredients
2 large oranges
3 lemons
3 limes
2 cups sugar plus 1 cup more for dredging
4 cups water
Instructions:
Cut and peel the citrus fruits in wedges and remove the peel carefully.  With a small knife remove as much of the pith as possible.
In a medium saucepan, place water and sugar over medium heat,  stirring until sugar dissolves.  Add peels, bring to a boil and lower heat to simmer for 2 hours.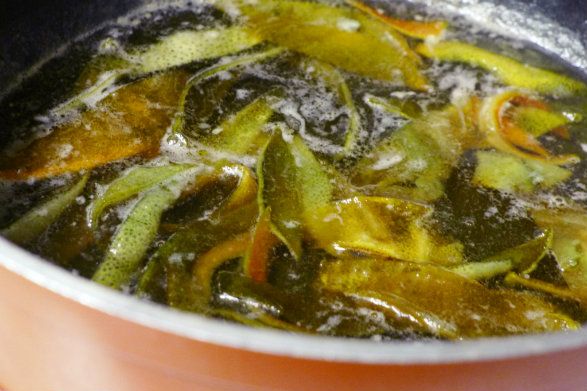 Remove from heat and let peels cool in the saucepan for approximately 1 hour.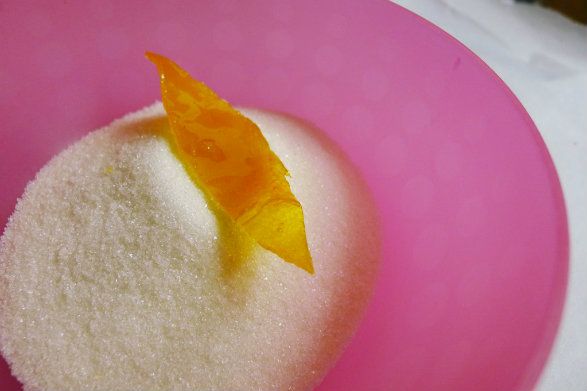 Drain syrup.  Dredge each peel in sugar, coat to cover and place in a baking sheet covered with wax paper.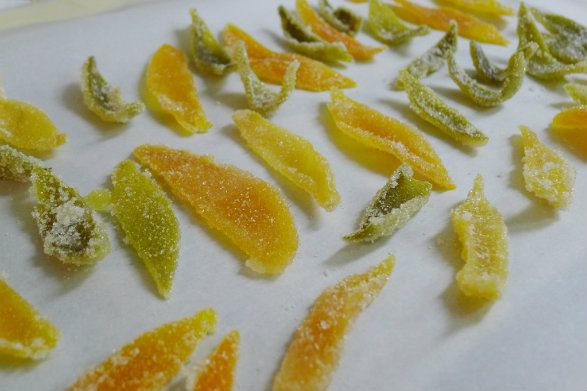 Let sugar-covered peels dry overnight.  Decorate your Three Kings Cake or enjoy them as is!
For this delicious Three Kings Cake recipe, head on over to Spanglish Baby's The Culture of Food Section.