Just because the New Year is here and our resolutions include healthy eating it doesn't mean we have to deprive ourselves of delicious tasting food.
My goal for 2013 is to eat healthy snacks, cut back on sugar, fats and salt and make healthy replacements in my meals as much as possible.
Every year, Dole holds a health summit that focuses on educating select bloggers on the importance of healthy eating in order to relay this valuable information to the blogger's audience.  This year, I was lucky enough to be chosen and attend this once in a lifetime opportunity at the California Health and Longevity Institute located at the Four Seasons Hotel in Westlake Village, California.
Donna S. Skidmore, Dole's Director of Consumer Services telling us all bout Dole's Recipe Makeovers
The Dole Summit took us inside Dole's testing kitchen and gave us the opportunity to sample some of their upcoming products and some that we are already familiar with.  Yes, Dole pineapples! Did I mention they are one of my favorite Dole products?
We taste tested some of their classic recipes against the new and improved healthier versions.  The recipe that takes me back to my childhood, the beloved pineapple upside down cake was one of those recipes.  I love the sweetness of the pineapple but I think I love it more because it' s a cake that is made for me by my mom every year on my birthday.
Well, thinking that I would be able to spot the healthier version, I wasn't able to.  I was stumped!  Banana bread, stumped.  Spinach dip, stumped.  All were lower in calories and still delicious.
By the time I made it to my kitchen, I already knew I wanted to overhaul a dessert recipe, one that uses pineapples of course.  Ambrosia Salad.  I eliminated the cream and replaced it with Greek yogurt.  Give it a try and omit the marshmallows if you can.  I couldn't give up the marshmallows in this recipe because my four-year-old son would not allow it.  But I definitely did on my plate
Check out some of Dole recipe makeovers here.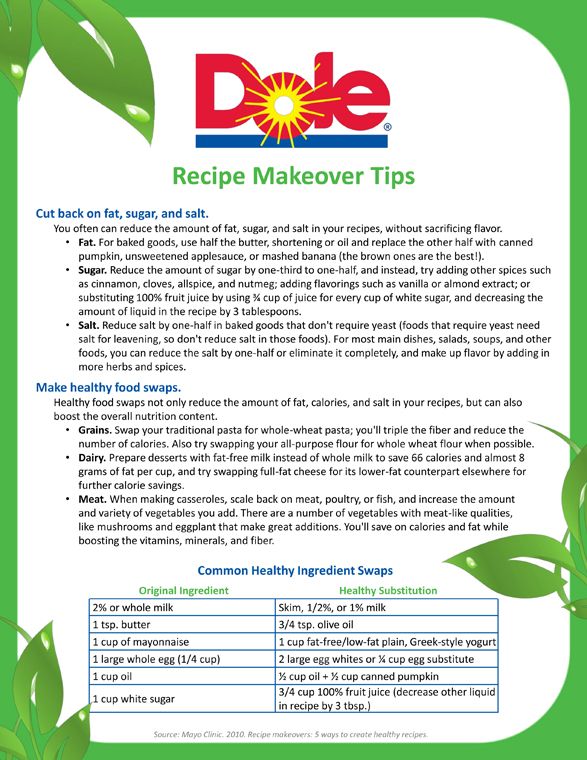 Ingredients
1 can (15oz) Dole Mandarin Oranges in Light Syrup, drained
1 can (20oz) Dole Pineapple Chunks in 100% juice
3 kiwis, peeled, quartered lengthwise and sliced crosswise
1/3 cup candied cherries, chopped in small pieces plus 4-6 whole cherries for garnish
1 cup sweetened coconut, shredded
1 cup vanilla flavored Greek yogurt
2 cups mini marshmallows
1 tablespoon honey
¼ cup pecans, chopped
Instructions
In a large salad bowl, place mandarins, pineapple, kiwi, cherries, coconut, marshmallows and pecans in a bowl. Combine by gently tossing with a large spoon.
Whisk together yogurt and honey. Pour into salad bowl and fold into the fruit. Garnish with a whole candied cherry on top.
http://www.nibblesandfeasts.com/2013/01/ambrosia-salad-dolesummit/
Copyright Nibbles and Feasts
This is not a sponsored post.  All opinions and recipe are 100% my own.