After a long day, winding down and getting my son to bed at a reasonable hour has proven to be a difficult task.  I had the impression that once he slept through the night I would be able to get a good nights rest.  However, if left up to him, he would stay up and play all night.  Thankfully, I still remember my grandmother's words when we had a hard time falling asleep: "A glass of warm milk will help you sleep."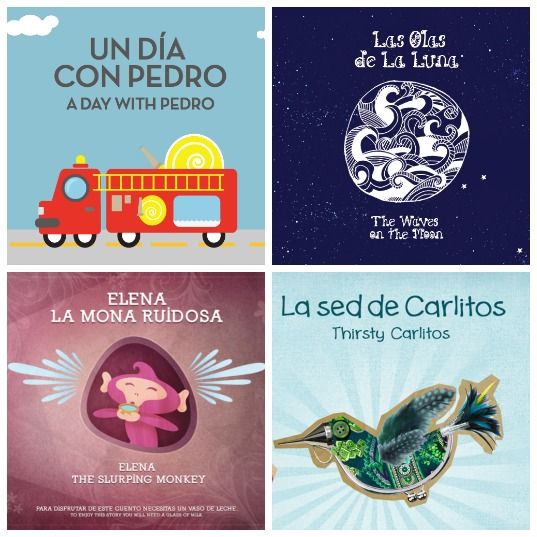 So I decided that every night at bedtime we would wind down by reading a book (his choice of course) from The El Maestro del Vaso Medio Lleno Bilingual book library on Facebook and drink a nice warm glass of milk.  After we finish our milk, we brush our teeth and watch "Ya es hora de ir a la cama" played every night between 7-9pm on Telemundo and Univision.  He absolutely loves this video and always asks if he can watch it again.  "Off to bed " I say.  He knows that time is up and we have to say good night.
After I tuck him in and we kiss good night he peacefully falls asleep.  Then its mommy's turn to wind down and drink my warm glass of milk before I go to bed.   Milk has proven to be my greatest ally.  It's a healthy treat that helps us sleep!
This is part of a sponsored campaign with the California Milk Processor Board and Latina Mom Bloggers. However, all opinions expressed are my own.
Otra vez… en español!
Después de un día largo y ocupado, ir a la cama a una hora razonable ha demostrado ser una tarea difícil para mi hijo. Tuve la impresión de que una vez que el empezó a dormir toda la noche yo sería muy afortunada y finalmente podría una buena noche de descanso. Sin embargo, si el hiciera las reglas, se quedaría y jugar toda la noche. Afortunadamente, todavía recuerdo las palabras de mi abuela, cuando batallábamos para dormí: "tomate un vaso de lechita caliente, y te ayudara a dormir".
Así que decidí que todas las noches antes de dormir nos relajarnos leyendo un libro (su elección, por supuesto) de la colección de libros bilingüe en Facebook de El Maestro del Vaso Medio Lleno y un vaso de leche tibia. Después de tomar nuestra leche, nos cepillamos los dientes y vemos "Ya es hora de ir a la cama" que esta cada noche entre 7-9pm en Telemundo y Univisión. A mi hijo le encanta este video y siempre pregunta si puede verlo de nuevo. "A la camita"  le digo. Él sabe que ya es hora de dormir y tenemos que da las buenas noches.
Después del beso de buenas noches, se queda dormido pacíficamente. Y ahora sigo yo!  Y bebo mi vaso de leche tibia antes de ir a la cama. La leche ha demostrado ser mi mejor aliado. Es una bebida saludable que nos ayuda a dormir!
Esto es parte de una campaña patrocinada por el California Milk Processor Board y Latina Mom Bloggers. Sin embargo, todas las opiniones expresadas son mías.