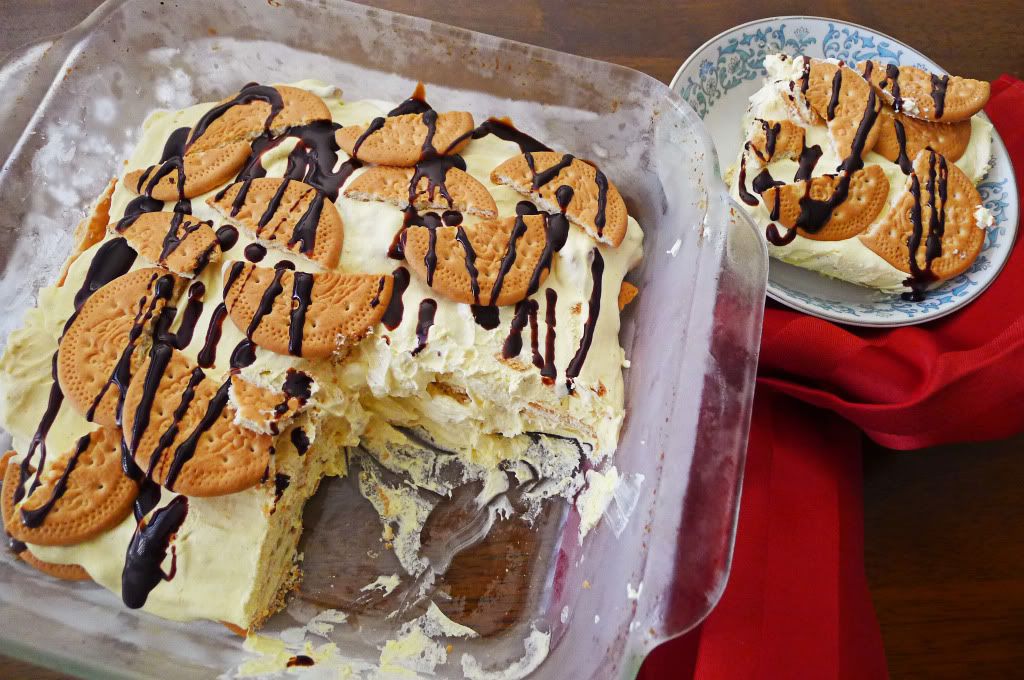 Spring has sprung! Birds are chirping, flowers are blooming and outdoor get-togethers will soon take over the back yard. Whether you're cooking for an Easter celebration this spring, organizing a book club gathering at home, or just making tonight's dinner extra fancy by adding dessert, this banana whip dessert is a crowd pleaser for any occasion.
For us, it's all about the special moments at our kitchen table. We celebrate uneventful days with laughter, accompanied with delicious desserts as we recap our day. Our fruit of choice is bananas this week. We love combining it with chocolate, pecans, vanilla pudding, cookies and of course, COOL WHIP whipped topping. It makes our evenings extra special as we wind-down the day with a something fun and sweet as these banana whip frozen squares.
With very few ingredients and very simple preparation with COOL WHIP you have got yourself a very fancy and impressive dessert, making a memorable event out of uneventful days.
Mix it up in your desserts! Top a fruit bowl with a dollop of Cool Whip or dress up your favorite pie. You can also get really creative and make some pretty amazing fruit smoothies and cake frostings. Add seasonal fruit and your favorite nuts, drizzle with your favorite topping and enjoy your spring days to the fullest.
Banana Whip Frozen Squares
Ingredients
1-8oz. tub COOL WHIP Whip Topping, thawed
1 cup cold milk
1-3.4oz package vanilla instant pudding mix
1 banana, sliced
1/3 cup chopped pecans
1/2 tsp cinnamon
27 vanilla cookies, halved (sucha as Nilla Wafers or Galletas Maria)
1/4 cup semi-sweet chocolate chips, melted
Instructions
In a large mixing bowl, whisk milk and pudding mix, then stir in COOL WHIP, banana slices, pecan and cinnamon.
Arrange 18 cookie halves at the bottom of an 8-inch square glass dish, cover with 1/3 pudding mixture and repeat layers twice. Top with remaining cookies. Refrigerate for 4 hours.
To serve, drizzle melted chocolate over dessert.
http://www.nibblesandfeasts.com/2012/04/banana-whip-frozen-squares/
Copyright Nibbles and Feasts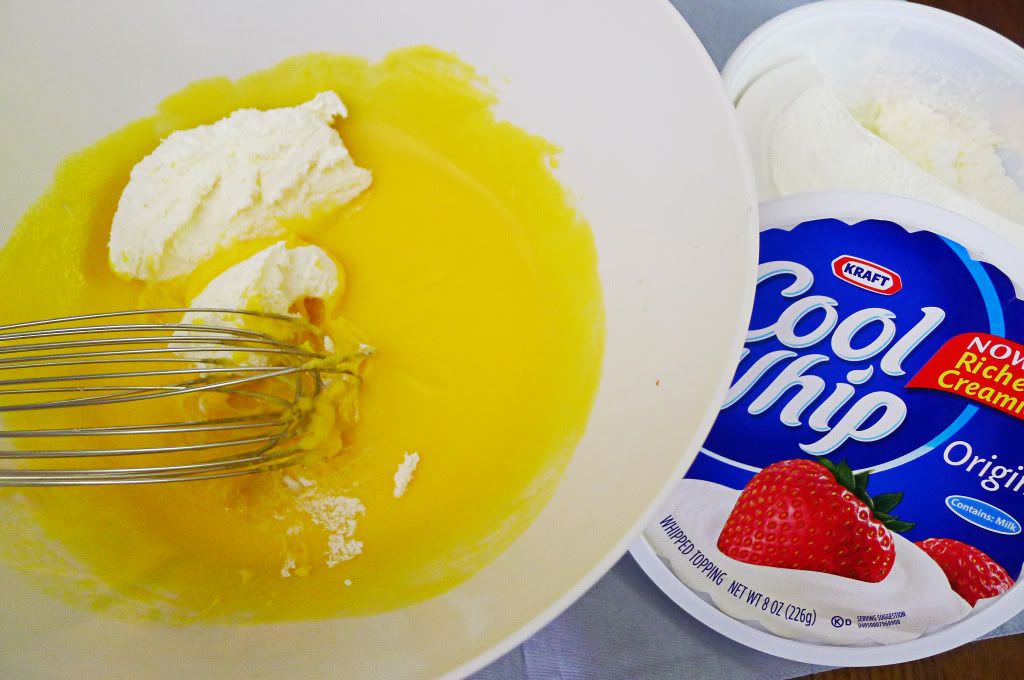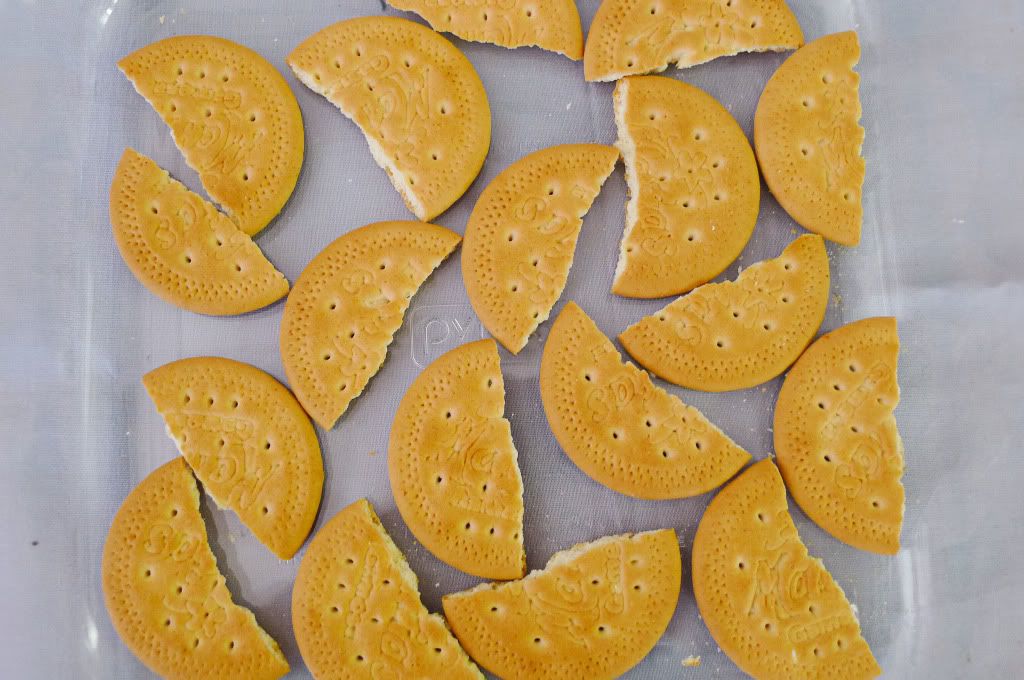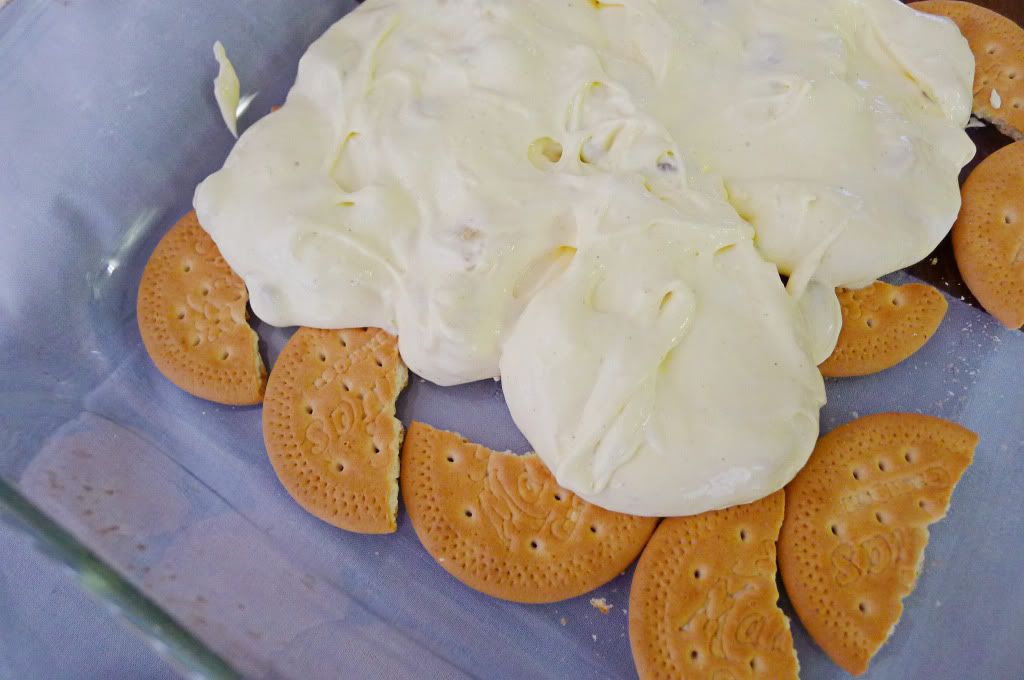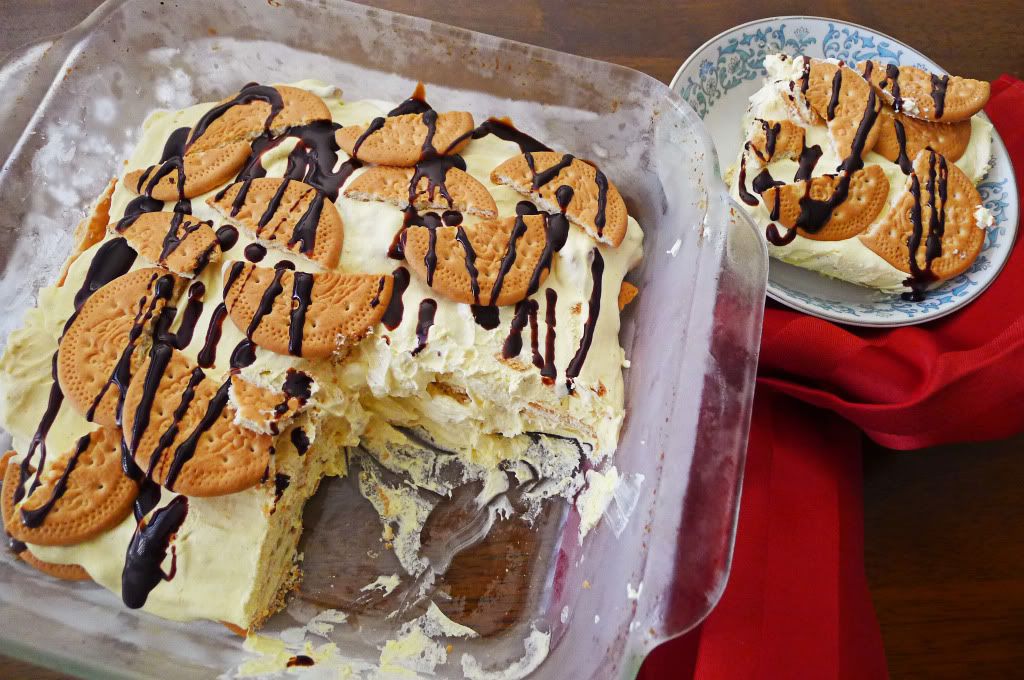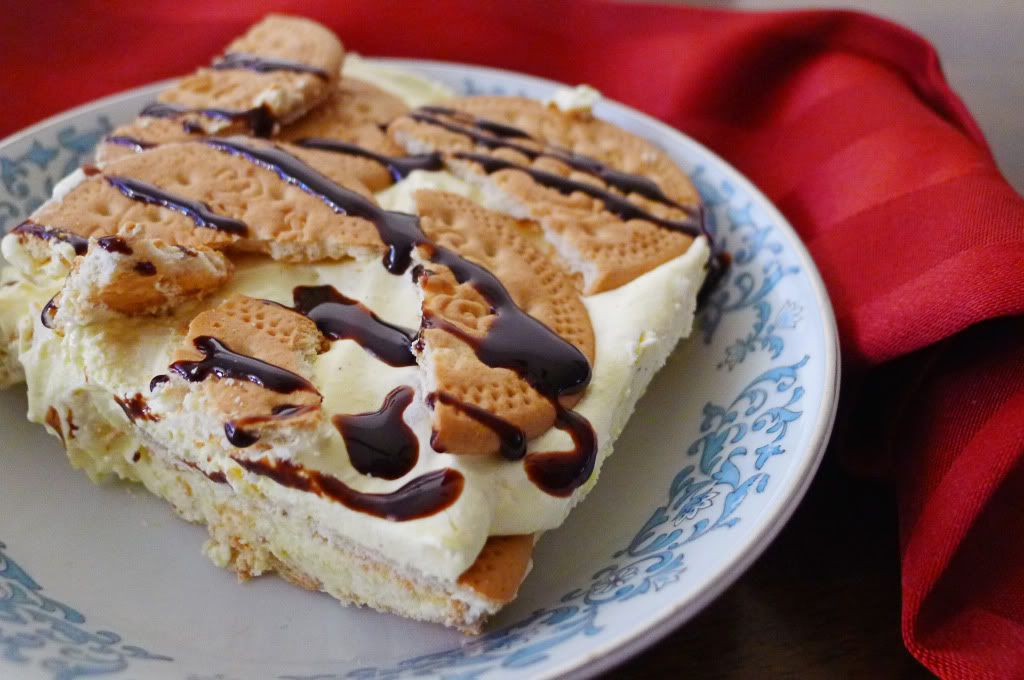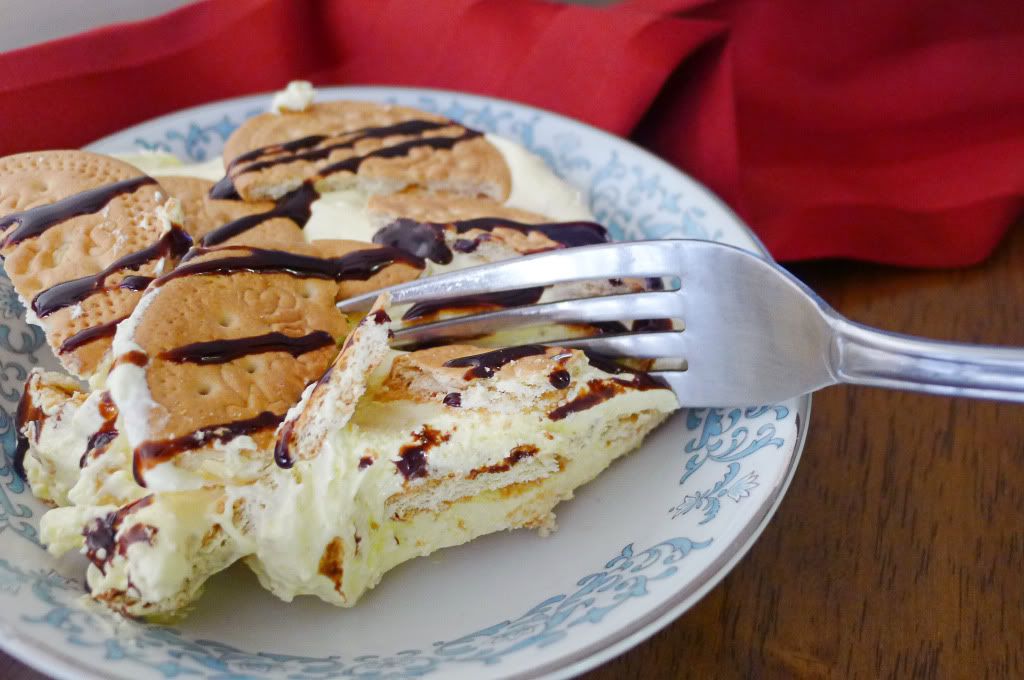 Sponsored posts are purely editorial content that we are pleased to have presented by a participating sponsor. Advertisers do not produce the content. I was compensated for this post as a member of Clever Girls Collective, but the content is all my own.

Otra vez… en español!

La primavera ha llegado! Los pajaritos están cantando, las flores están floreciendo y la familia y amigos pronto visitaran. Si estas cocinando para una celebración de Pascua, o la organización de una reunión de club de lectura en casa, o simplemente preparando la cena de esta noche, este postre fácil y rápido es perfecto para cualquier ocasión.
Para nosotros, todo se trata de los momentos especiales alrededor de nuestra mesa en la cocina. Celebramos momentos tranquilos con risas, acompañados de deliciosos postres y recapitulamos nuestros días. Esta semana, nuestra elección fue el plátano en nuestro postre. Nos encanta combinarlo con chocolate, nueces, pudin de vainilla, galletas y por supuesto, COOL WHIP crema batida. Hace que nuestras noches con postre se conviertan en algo muy especial.
Con muy pocos ingredientes y la preparación muy sencilla este postre es muy elegante e impresionante, por lo que convierte un día común en un evento memorable.
Embellece tú postres! Coloca una cucharada de COOL WHIP sobre un tazón de fruta o decora tu pay o tarta favorita con una bolita de COOL WHIP. También puedes ser realmente creativo y hacer algunos batidos de frutas muy sorprendentes y embetunar pasteles. Agrega fruta de temporada y tus nueces favoritas y disfruta de tus días de primavera a lo máximo.
Postre Congelado de Plátano
Ingredientes
1-8 oz contenedor de COOL WHIP, descongelado
1 taza de leche fría
1-paquete de 3.4 oz mezcla de pudin en polvo instantáneo
1 plátano en rodajas
1/3 taza de nueces picadas
1/2 cucharadita de canela
27 galletas de vainilla, partidas a la mitad (como Nilla Wafers o Galletas Maria)
1/4 taza de chispas de chocolate semi-dulce, derretido
En un tazón grande, bata la leche y la mezcla para pudín, luego incorpora el COOL WHIP, rodajas de plátano, nueces y canela.
Organizar 18 mitades de galletas en el fondo de una bandeja cuadrada de vidrio de 8 pulgadas, cubre con 1/3 mezcla de pudín y repita las capas dos veces. Cubra con las galletas restantes. Refrigere durante 4 horas.
Para servir, decore con chocolate derretido.
Los posts patrocinados son simplemente contenido editorial a los cuales son presentados por un patrocinador participante. Los patrocinantes producen este contenido. Fuí compensada por este post como miembro de Clever Girls Collective, pero todo el contenido y receta es 100% mío.