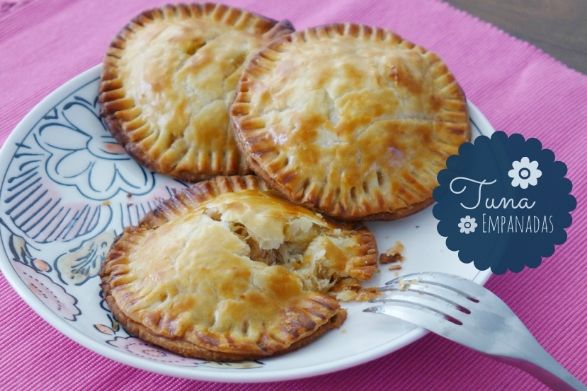 Lent is here and it's time to dust off the Cuaresma recipes and start cooking.  Since I've been on an empanada roll lately, I found it appropriate to share with you one of my family's favorite Friday lunch recipe.  Simple, hearty and packed with vegetables, tuna empanadas are great for spring picnics and on-the-go meals.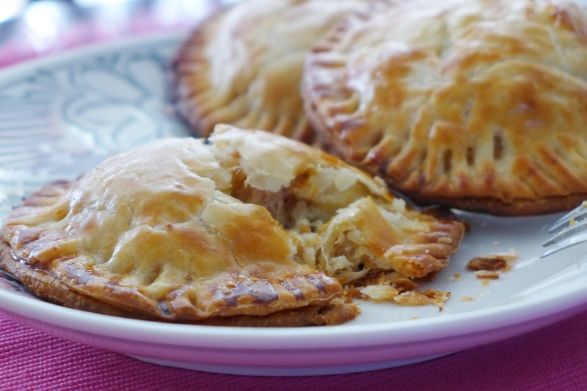 Growing up in a Catholic household with avid seafood fans, our Friday empanadas were stuffed with tuna, peas and carrots the majority of the time.  Canned tuna was readily available and so much cheaper than crab, shrimp and octopus which we saved for our Easer celebration feast.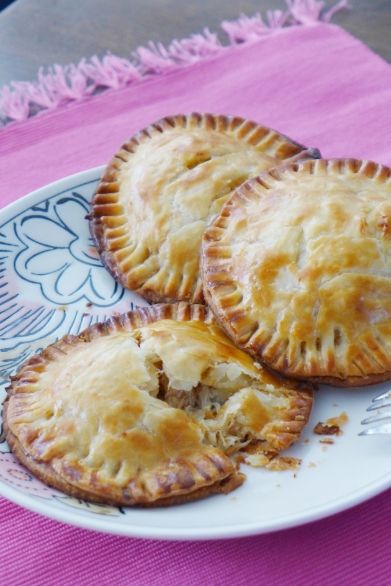 This tuna filling is intense because the ingredients are cooked prior to stuffing and completely integrate with one another.  I especially love the way the cooked bell pepper and celery compliment the taste of tuna.  The flaky empanada shell tames the flavor and brings it all together in one flavorful and delicious bite.
Want to kick it up a notch? Add a chopped jalapeño, chipotle en adobo or Serrano chile as the mixture cooks.  It can also become a popular party appetizer because it's so easy to handle and enjoyed without making a mess.
Ingredients
1- 6oz can albacore white tuna in water, drained
1 small onion, chopped
1 large carrot, chopped
1 celery stalk, chopped
1 garlic clove, minced
1 red bell pepper, seeded and chopped
2 tablespoons canola oil
2 ready-made pie dough crusts
flour for dusting
1 egg, beaten
salt and pepper to taste
Instructions
Preheat oven to 450°F. Grease baking sheet.
In a medium skillet, heat oil. Add onion, garlic, carrot, celery, bell pepper, salt and pepper. Cook for approximately 7 minutes. Add tuna and cook for 5 minutes more. Remove from heat and set aside.
Roll out pie dough on a floured surface and extend with rolling pin to approximately 12" in diameter.
Cut out 3" circles with rim of a small bowl.
Place 1-1/2 heaping tablespoons of tuna mixture in the center of each dough circle.
Brush edges with egg; place a second dough circle on top. Crimp edges with fork to seal.
Place empanadas on prepared baking sheet; brush with egg and lightly prick several times with fork.
Bake for 15 minutes until golden. Serve warm.
http://www.nibblesandfeasts.com/2013/02/tuna-empanadas/
Copyright Nibbles and Feasts