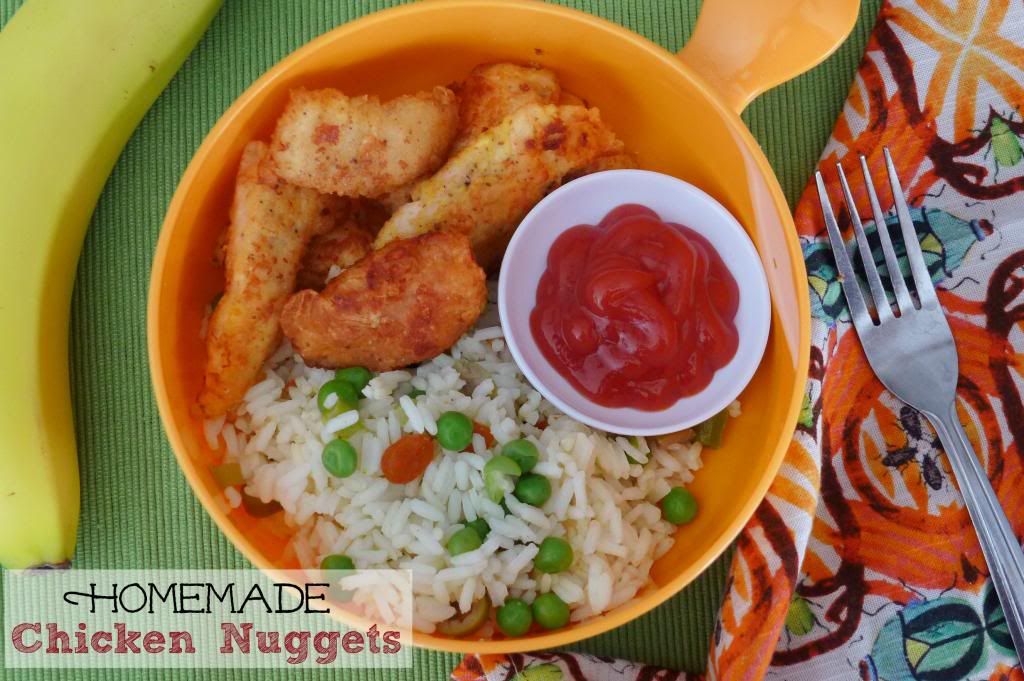 What kid doesn't like chicken nuggets?  My son loves them so much, that we had to ditch the drive-thru and I had to learn how to make them at home.  It's healthier and less expensive.
Now, our homemade version has become part of his weekly lunch menu.  Served with white rice mixed with veggies, a side of his favorite fruit and dipping sauce his bento is guaranteed to come back completely empty.
I recommend making them in large batches early in the week and store them in the freezer for a quick weekday lunch or dinner.
Ingredients
½ pound chicken strips, cut in bite size pieces
1 teaspoon pepper
1 teaspoon garlic salt
1 egg, beaten
1 cup all-purpose flour
½ cup canola oil
Instructions
In a medium bowl, place beaten egg with salt and pepper. Stir to mix.
Place flour in a separate medium bow.
In a medium skillet, heat oil over medium heat.
Cover each piece of chicken in egg mixture then dredge in flour, carefully place immediately on hot oil to fry. Repeat with the rest of the chicken pieces until completely cooked and golden brown on all sides.
http://www.nibblesandfeasts.com/2013/02/homemade-chicken-nuggets/
Copyright Nibbles and Feasts