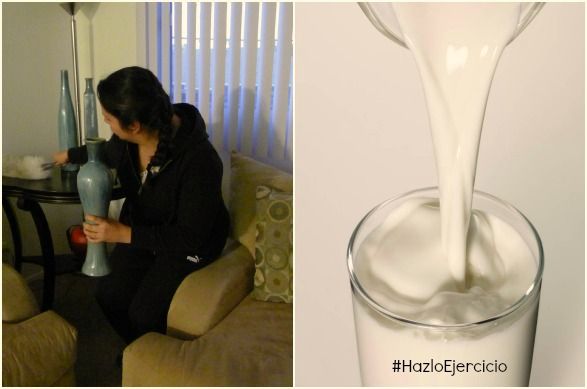 It's time to get back in shape after the holidays.  Every year from December 12, the day of the Virgen of Guadalupe, until January 6, Three kings day, we celebrate with delicious and traditional Mexican dishes.  We start with tamales and end up with a huge belly.
Now that everything is back to reality it's time to plan some exercise time to work off all those calories from the "rosca de reyes."  Fortunately, The Master of the Glass Half Full has introduced a series of exercise videos "Hazlo Ejercicio."  A series of 10 easy to follow videos that are great for mothers like me with limited time.  The Sit-ups Feng-Shui are the best.  Now I can exercise while I organize and clean my house.
You can see each episode on Despierta America between 7-8am until January 18.  If you miss any episode you can subscribe to the series of videos at www.hazloejercicio.com and you can even share with friends and family.  And remember to always end your exercise routine with a cold glass of milk to help your muscles recover.

This is part of a sponsored campaign with the California Milk Processor Board and Latina Mom Bloggers.  However, all opinions expressed are my own.