Esta receta nació de desesperación. Tenia una misión para desarrollar una Rosca de Reyes Tradicional para Spanglish Baby y no podía encontrar cítricos endulzados para decorarla en cualquier lugar. Busqué por todos lados, tiendas especializadas, mercados Latinos, tiendas de dulces. Nada. Navidad había terminado y todas las frutas endulzadas desaparecieron . Que suerte.
No podía dejar que esto me detuviera. Así que decidí hacer mi propia fruta endulzada. El proceso es simple, pero requiere algo de tiempo. Estas  cascaras de limón, lima y naranja se pueden hacer en grandes cantidades. Lo que te sobre después de decorar Rosca de Tres Reyes, se pueden sumergir en chocolate derretido, dejarlas secar y regalarlas el Día de San Valentín trata a tus seres queridos.
Cascara de Cítricos Escarchada
Rinde aproximadamente 24
Ingredientes
2 naranjas grandes
3 limones
3 limas
2 tazas de azúcar mas 1 taza para cubrir
4 tazas de agua
Instrucciones:
Corta y pela los cítricos en gajos y quítales la cáscara con cuidado. Con un cuchillo pequeño eliminar lo mas posible de la médula.
En una cacerola mediana, coloca agua y el azúcar a fuego medio, revolviendo hasta que el azúcar se disuelva. Añade las cáscaras, llevar a ebullición y reduce el fuego a fuego lento durante 2 horas.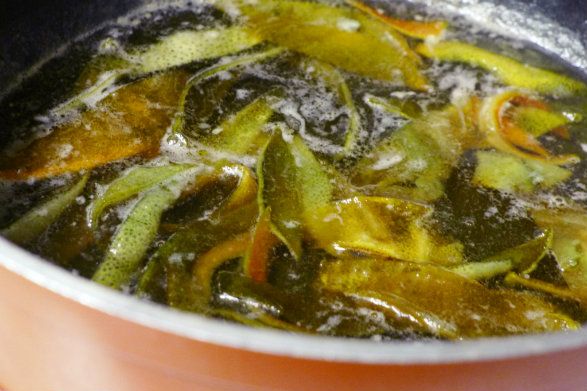 Retira del fuego y deja enfriar las cáscaras en la olla durante aproximadamente 1 hora.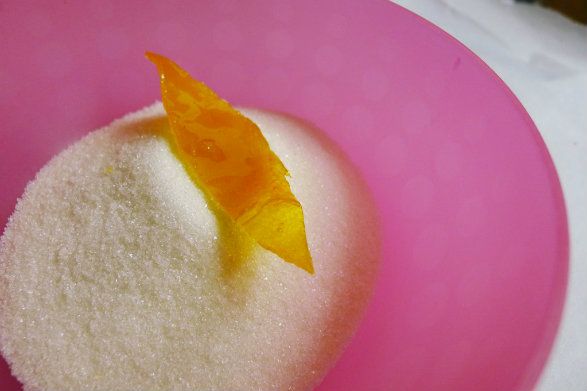 Drena jarabe. Cubre cada cáscara en azúcar, cubre una bandeja para hornear cubierta con papel encerado y coloca las cascaras azucaradas sobre el papel.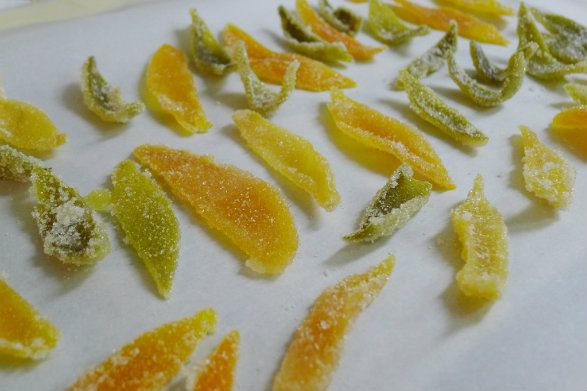 Deja secar por 12 horas. Decora tu Rosca de Reyes con ellas o disfruta así.
Para esta deliciosa receta de Rosca de Reyes, visita a Spanglish Baby's  bajo la sección The Culture of Food.