One of the best things about the holidays is making tamales. The love and labor of the day is worth unwrapping the steamy cornhusk with a tasty reward waiting inside just for you.  This year, I prepared extra-special dessert tamales because I tucked a variety of raisins in the masa.  Like sweet little gems, the raisins complimented the pineapple bits, coconut shreds and pecan pieces in what seemed to be bliss the moment I savored each and every bite, enjoying the medley of sweet flavors and textures of my hard days work.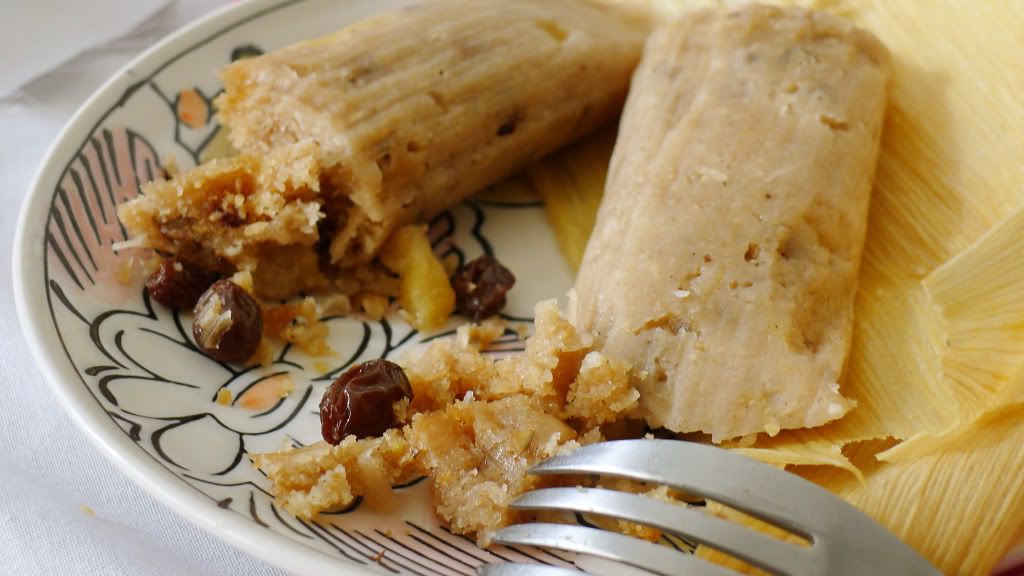 The masa can be prepared with the fruit of your preference.  Raisins are customarily used to sweeten dessert tamales because they provide a burst of flavor with the cinnamon spiced masa. Serve them with a hot cup of champurrado by their side and you've got yourself a traditional Mexican dessert that will make your holidays complete.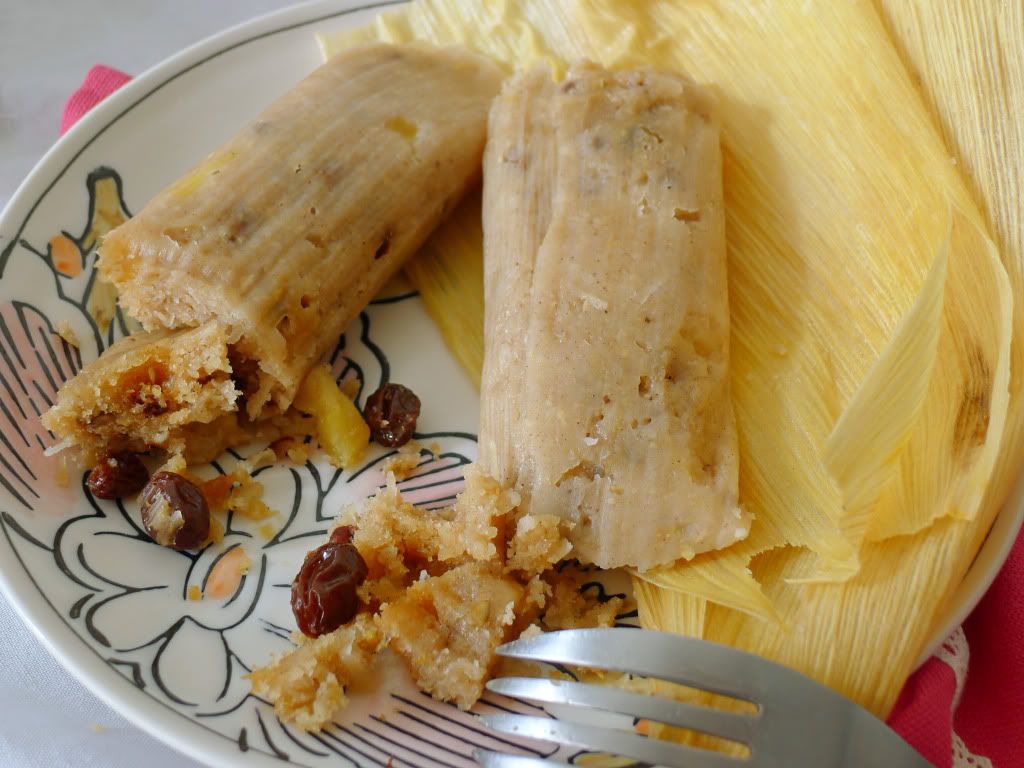 Sweet Raisin Tamales with Pineapple Coconut and Pecans
Yield 20-24 tamales
Ingredients
5 cups Maseca corn flour
1 cups shortening
4 teaspoons baking powder
5 tablespoons powdered cinnamon
1 cup California raisins
½ cup sweetened coconut, shredded
1-14oz. can of condensed milk
1-20oz can of cubed pineapple in syrup (drained but save syrup)
¾ cup pecans, chopped
20 cornhusks, soaked in water
Method
In a large mixing bowl, mix corn flour, cinnamon, baking powder and shortening with a wooden spoon, adding the syrup from the canned pineapple until mixture becomes smooth. Continue adding the raisins, pineapple, coconut, condensed milk and pecans, folding until all ingredients have been well combined.
Drain the cornhusks. Spread out one of the cornhusks and spoon approximately 2 tablespoons of masa mixture on the rectangle side of the soaked cornhusk. Fold in one of the sides of the husk then, fold the other side. Fold up the pointy side and turn the tamale to keep from unfolding. Repeat with remaining cornhusks.
Fill a tamale steamer with 3 inches of water and carefully place the steamer rack back in the steamer. Arrange tamales upright on steamer rack and cover with a damp towel or leftover soaked cornhusks; cover. Bring to a boil and reduce heat to low, adding water as needed. Steam for 1 hour or until cornhusks pull away from the masa intact.
While you wait for your tamales to cook, check out a this video by Presley's Pantry on how she prepares her own special tamales for Christmas.  Enjoy!