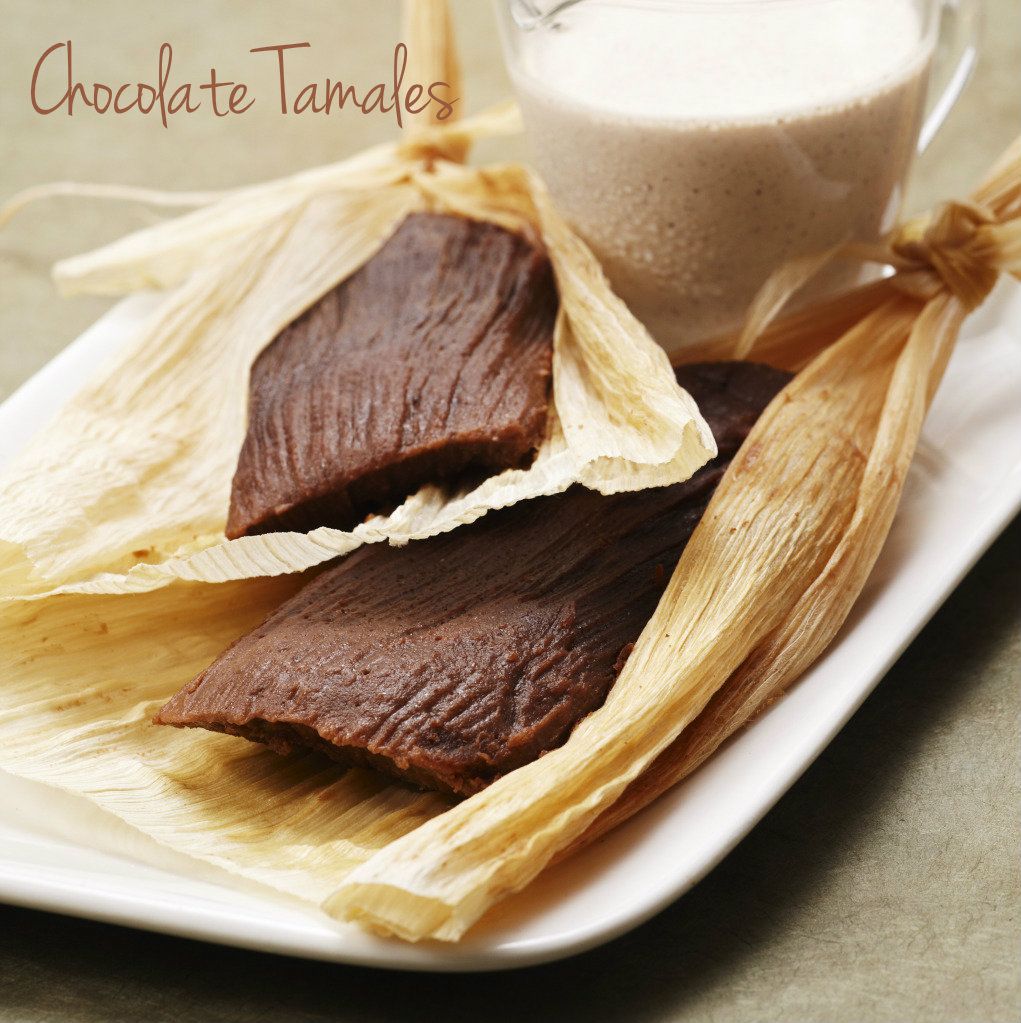 Christmas came and went but that doesn't mean that tamale season is over.  Oh no, no, no, that was just the beginning.
Just after the New Year, we continue the celebration with Dia de Reyes, Three King's Day or Epiphany.  In the evening of January 6, Mexican families gather around the dining room table and partake in the Rosca de Reyes, or Three Kings Cake.  Inside this special cake shaped like a festive wreath is a tiny figurine of baby Jesus symbolically hiding from King Herod.
When the rosca is served, tradition says that the person who finds the figurine must host a celebration on February 2nd, Candlemans Day.  The celebration calls for a feast, and what is customarily served at this feast?  Tamales of course!
Earlier this month I was invited by Nestlé Kitchens and El Mejor Nido to host an event that celebrated holiday traditions.  The event included a fun-filled day of tamale making, and empanada stuffing with fellow food bloggers.
Chris Garbosky and Natalie Samarge from Nestlé Kitchens led the cooking sessions with simple and delicious recipes.  Aprons on and ready to work, we prepared Zucchini and Corn Tamales, Chicken and Poblano Tamales and Chocolate Tamales.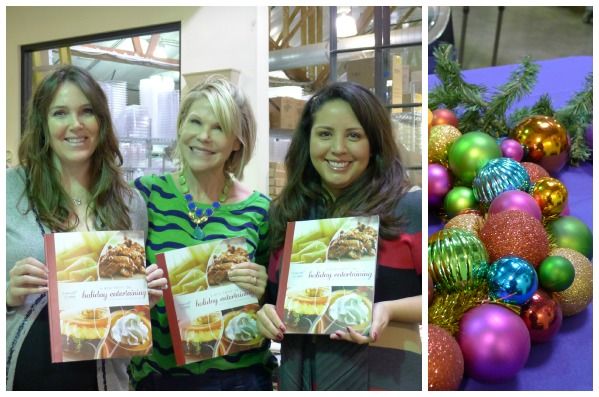 With Natalie and Chris of Nestlé Kitchens
During the empanada session, we laughed and chatted over Baked Chicken Empanadas, Sweet and Savory Beef Empanadas and a very special recipe I developed for Nestlé earlier this year, Creamy Pineapple and Coconut Empanadas.
After all our hard work, we treated ourselves with our own culinary tamale and empanada creations and got to know how each of us celebrate the holidays around our kitchen table.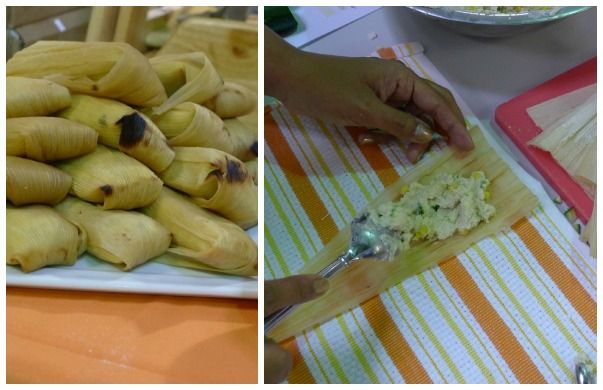 El Mejor Nido is a great resource for recipes inspired by Latinos that fuse their Hispanic and American traditions.  From Tamaladas to cookie and empanada exchanges, you will find everything you need for your next menu plan.
If you haven't already seen it in stores, El Mejor Nido has released a beautiful Holiday Traditions Book that celebrates you! The book contains some of the best favorite traditional and new recipes that are easy and quick to prepare.
Thank you so much Nestlé for a great day full of laughter, learning and cooking!
Check out the slide show of this fun event and enter to win  a Holiday Traditions book and basket with Nestlé  products below.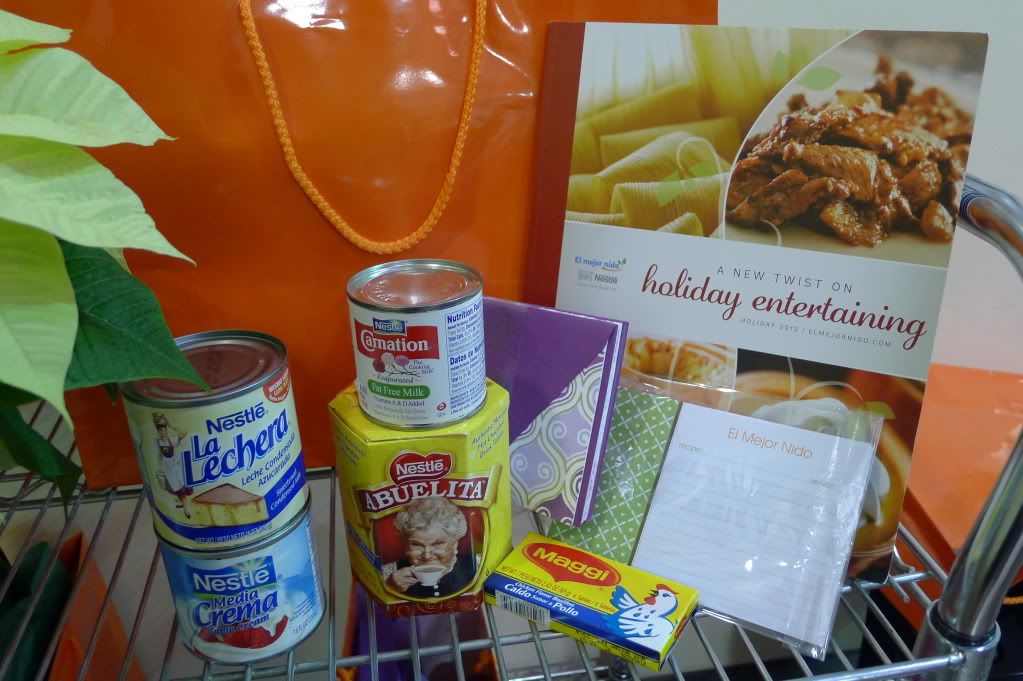 To Enter: in the comments below, tell me what your favorite holiday tradition is.
For extra entries:
2.  Follow El Mejor Nido on Facebook
3.  Follow Nibbles and Feasts on Facebook
4. Follow El Mejor Nido on Twitter
5.  Follow Nibbles and Feasts on Twitter
6.  Tweet:  Enter to win a #EMNHolidayTraditions cookbook and Nestle product basket via @NibblesNFeasts http://bit.ly/UzOWbk
You can have up to 6 entries each; however, please note that you have to comment back and let me know which of the actions you took, so that I can keep track of them.
Open to U.S. Residents only. No PO Boxes, please. Must be 18 years or older to enter. Contest ends January 9, 2012 at 11:59 PM, PST and one (1) winner will be randomly chosen from all entries through random.org. 
This is part of a sponsored campaign with El Mejor Nido. All opinions expressed are my own.
Recipe photo and recipe courtesy of Nestlé Kitchens
Ingredients
14 large dry corn husks
2 cans (7.6 fluid ounces each) NESTLÉ Media Crema, divided
1/4 cup NESTLÉ LA LECHERA Sweetened Condensed Milk
1/2 teaspoon ground cinnamon
3 tablets (90 grams each) NESTLÉ ABUELITA Chocolate
1/2 cup (1 stick) butter, softened
1 3/4 cups masa harina flour
2 teaspoons baking powder
1/2 teaspoon salt
1 1/4 cups warm milk
Instructions
SOAK husks in warm water for at least 1 hour or until softened and easy to fold.
COMBINE 1 can media crema, sweetened condensed milk and cinnamon in small bowl; refrigerate.
PLACE Abuelita chocolate and remaining 1 can media crema in medium saucepan. Heat over medium heat, stirring frequently, for 5 minutes or until completely melted and smooth. Remove from heat; set aside.
BEAT butter in large bowl until creamy. Combine flour, baking powder and salt in medium bowl. Alternately add flour mixture, milk and Abuelita mixture to butter, mixing well after each addition until consistency of thick cake batter (masa). (If masa is dry add a few tablespoons of warm milk; mix well.)
SPREAD 1/4 cup masa mixture, using back of a spoon, to form a square in the center of the lower wider portion of one husk. Fold right then left edge of husk over masa. Fold up bottom edge. Repeat with remaining masa mixture and husks.
PLACE vegetable steamer in pot with lid; add water to just below steamer. Arrange tamales upright in steamer rack. Cover top of tamales with a damp towel; cover. Bring to a boil; reduce heat to low. Steam, adding water as needed, for about 1 hour or until masa pulls away from husks. Serve warm with media crema sauce.
http://www.nibblesandfeasts.com/2012/12/chocolate-tamales/
Copyright Nibbles and Feasts