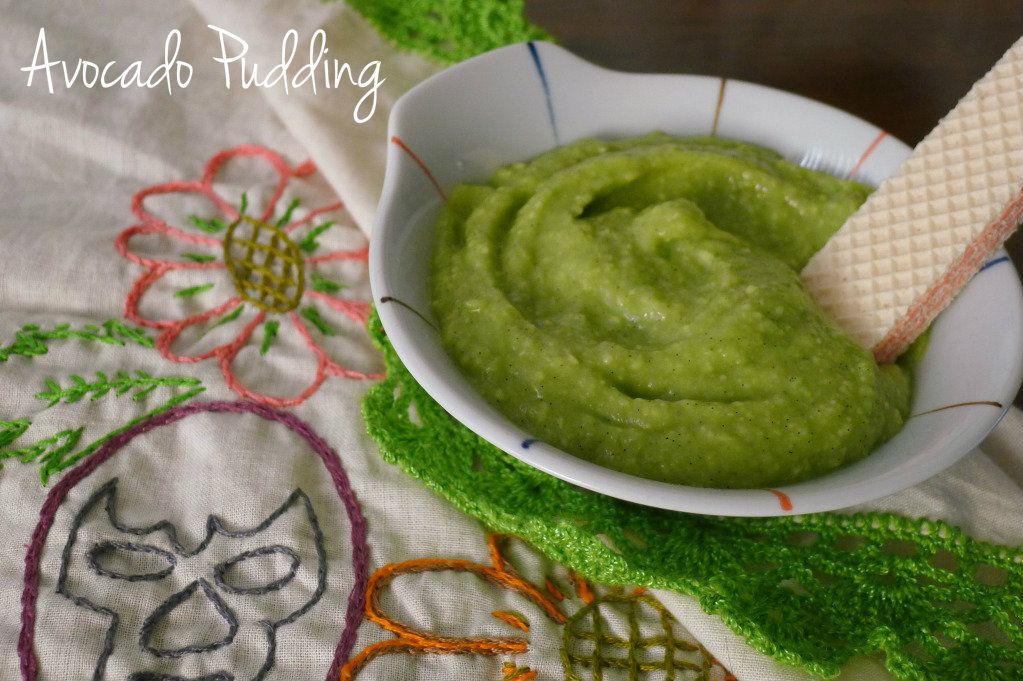 The amount of food served by my family during the holidays is insane.  We have our classic favorites such as tamales, champurrado and buñuelos.  Those are a requirement in all Mexican families during the holidays, of course.  And then there are those dishes that make their way into the special holidays list and become the showcased dish for years to come.
This Avocado Pudding just so happened to be the holiday dish making it's encore in 2012. The story begins Christmas 2011 when a few members of my family discovered they were allergic to wheat and dairy, so that crossed off a good amount of favorites served on Christmas Eve.  What to do?!
I dug deep into my recipe box, old sticky cookbooks with broken spines, stacks of faded recipe cutouts.  Nothing.  Then I remembered a sweet pudding recipe served at one of the posadas hosted at my aunt's house in Mexico.  It was the most decadent piece of heaven!  Why didn't I think of this before!  The recipe was simple. Four ingredients!  That's all it took!  1 Avocado from Mexico, 1 banana, 1 vanilla bean pod, and 1 tablespoon of honey!
By popular demand, this favorite is making it's way back to the table this Christmas.  Kids love to be able to dip their favorite cookies or buñuelo into the sweetness of this pudding.  If you can't eat cookies, don't worry, you'll gobble it up by the spoonful.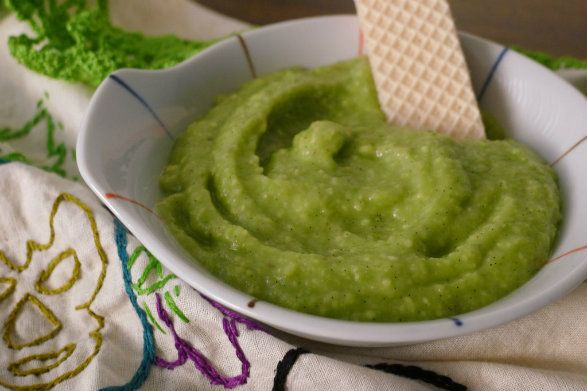 Ingredients
1 large Avocado from Mexico
1 medium banana
1 vanilla bean
1 tablespoon honey
Instructions
Cut the avocado in half and remove the pit. Scoop out the flesh, place in a medium bowl and mash with a fork or potato masher.
Split open vanilla bean pod and scrape seeds into bowl.
Add banana and honey. Continue mashing until smooth. Serve immediately with wafers.
http://www.nibblesandfeasts.com/2012/12/avocado-pudding/
Copyright Nibbles and Feasts
This is a sponsored post on behalf of Avocados from Mexico and Latina Bloggers Connect. Recipe and opinions are my own.