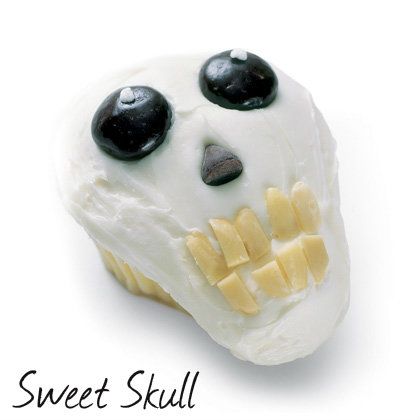 My favorite season of the year is here!  The leaves are changing color and although I live in Southern California, it does get a little chilly around this time.  We love the autumn festivals and celebrating Halloween, Dia de Muertos and not to mention, we also celebrate my son's birthday and our wedding anniversary in the fall.
We got a fun preview of the celebration of the season this past weekend when we previewed Tim Burton's new movie, Frankenweenie.
Frankenweenie is a heartwarming tale about a boy and his dog. After unexpectedly losing his beloved dog Sparky, young Victor harnesses the power of science to bring his best friend back to life—with just a few minor adjustments. He tries to hide his home-sewn creation, but when Sparky gets out, Victor's fellow students, teachers and the entire town all learn that getting a new "leash on life" can be monstrous.
A stop-motion animated film, "Frankenweenie" was filmed in black and white and rendered in 3D, which elevates the classic style to a whole new experience.
In honor of my favorite season and the quirkiness of Frankenweenie, I want to share with you this fun Halloween party cupcake recipe everyone is sure to love.
Don't miss Frankenweenie this autumn premiering nationwide on October 5, 2012.
Recipe and photo courtesy of Disney's Spoonful
Ingredients
12 marshmallows
Confectioners' sugar
24 unfrosted cupcakes (white or yellow works best)
White frosting
Junior Mints, chocolate chips, and slivered almonds
Instructions
Cut the marshmallows in half widthwise using kitchen shears dipped
confectioners' sugar (this keeps them from sticking).
Carefully pull each cupcake liner partially away from the cake and tuck half a
marshmallow between the paper and the cupcake to create the skull's jaw.
Frost each cupcake and marshmallow, then add Junior Mints with white frosting dots for eyes, a chocolate chip nose, and slivered almond teeth.
http://www.nibblesandfeasts.com/2012/10/sweet-skull/
Copyright Nibbles and Feasts
Otra vez… en español!
Mi estación favorita del año ya está aquí! Las hojas están cambiando de color y aunque yo vivo en el sur de California, se pone un poco de fresco en esta época. Nos encantan los festivales de otoño y la celebración de Halloween, Día de Muertos.  Y no hay que olvidar que también celebramos el cumpleaños de mi hijo y nuestro aniversario de boda en el otoño.
Nos dieron una vista previa a la diversión y la celebración de la temporada este fin de semana pasado, tuvimos la oportunidad de ver la nueva película del director Tim Burton, 'Frankenweenie.
Frankenweenie es una tierna historia de un niño y su perro. Después de perder inesperadamente a su amado perro Sparky, el joven Víctor aprovecha el poder de la ciencia para traer a su mejor amigo de vuelta a la vida, con sólo unos pequeños ajustes. Él trata de ocultar su creación, pero cuando Sparky se escapa de su escondite, los compañeros de Víctor, maestros y toda la ciudad se encuentra con una aventura monstruosa.
Una película de animación stop-motion, "Frankenweenie" fue filmada en blanco y negro y en 3D, lo que eleva el estilo clásico de una experiencia totalmente nueva.
En honor a mi estación favorita y la extravagancia de Frankenweenie, quiero compartir con ustedes esta divertida receta de cupcakes para Halloween que a todos les pondrá una sonrisa en sus rostros.
No te pierdas Frankenweenie este otoño, se estrenará a nivel nacional el 5 de octubre de 2012.
Receta y foto cortesía de Disney Spoonful.
Dulce Calavera
Rinde una docena 
Ingredientes
12 malvaviscos
azúcar glas
24 pastelitos sin betún (pan blanco o amarillo funciona mejor)
betún blanco
Junior Mints, chispas de chocolate y almendras fileteadas
Instrucciones
Corta los malvaviscos a la mitad de lo ancho utilizando tijeras de cocina espolvoreadas con azúcar glas (esto evita que se peguen).
Con cuidado, despegue cada liner de papel parcialmente fuera y coloque cuidadosamente medio
malvavisco entre el papel y el cupcake para crear la mandíbula de la calavera.
Embetune cada cupcake y malvavisco, decore con Junior Mints con puntos de betún blanco para los ojos, una nariz con chispas de chocolate y dientes de almendras fileteadas.
Receta y foto cortesía de Disney Spoonful