Ever since my son and I started our routine of drinking a glass of milk right before bed, we have been reading more and more stories.   Sometimes we even make up our own.  We start by reading a book from www.otroscuentos.com and we talk about all the characters and how we love milk.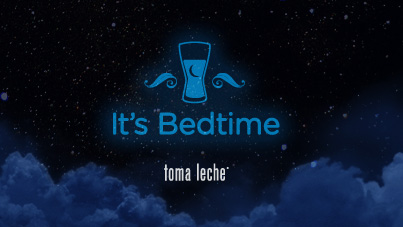 On some nights when we are feeling really creative we talk about how much fun it would be to play with Elena the monkey or Benito the elephant, and how he would share his milk with them.
We talk about how all kids should drink milk before bedtime and about how everyone would have healthier teeth and bones.  So, after we saw the video of the Milk Truck, it was like a dream come true.   He loves to watch all the kids get in line and get their milk.  The only problem is he wants to know when it's going make a stop in his neighborhood.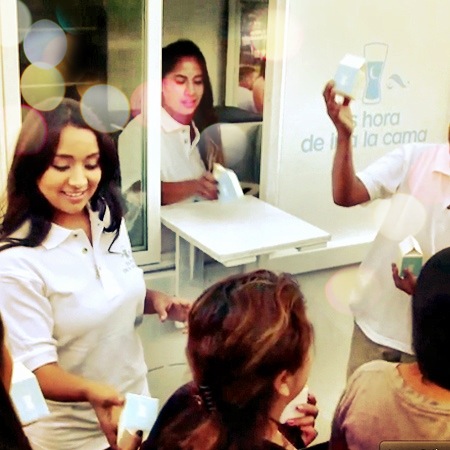 Visit "El Maestro del Vaso Medio Lleno" on Facebook.
This is part of a sponsored campaign with the California Milk Processor Board and Latina Mom Bloggers. However, all opinions expressed are my own.
Otra vez… en español!
Desde que mi hijo y yo empezamos nuestra rutina de tomar un vaso de leche antes de irnos a la cama, hemos leído mas y mas libros.  Hay veces que hasta inventamos nuestros propios cuentos.  Empezamos por leer un libro de www.otroscuentos.com and platicamos de los personajes del cada libro y como le gustaría jugar con Benito el elefante o Elena la mona y compartir un vaso de leche con ellos.  Platicamos de como le gustaría que todos los niños deberían de tomar leche antes de ir a la cama y que cada uno tendría huesos y dientes mas sanos.  Así que desde que vimos el video de El Camión de la Leche fue como un sueño hecho realidad.  Le encanta ver como todos los niños de forman para recibir su leche.  El único problema es que me pregunta que cuando va a pasar el camión por nuestra casa.
Visita "El Maestro del Vaso Medio Lleno" en Facebook.
Esto es parte de una campaña patrocinada por el California Milk Processor Board y Latina Mom Bloggers. Sin embargo, todas las opiniones expresadas son mías.