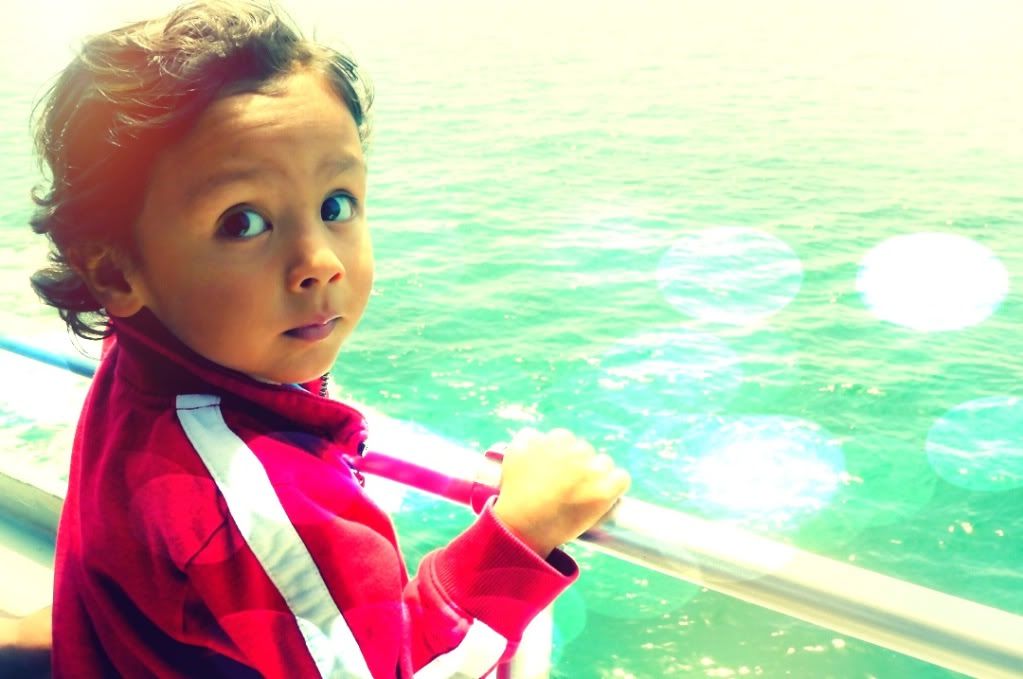 Being mom has been my greatest blessing. But sometimes balancing my work life and my role as a mom is very difficult. My day is filled with meetings, phone calls, and emails. Occasionally I get to mix my work life with my family and as I am creating new recipes at home until the wee hours of the evening. But one day my three year old son, waited patiently for me to finish my work by sitting at the kitchen table with his arms crossed.  He then said, you're always working Mommy. Maybe you'll play with me tomorrow. He stared at me tenderly with his big eyes wide open. I stopped what I was doing and started to gather the ingredients to prepare an easy dessert with my son. I'll never forget what he said that day. And now every evening when I arrived from work he helps me in one way or another to prepare dinner or a dessert together. Kraft recipes from Chef Oropeza are our favorites because they are delicious and easy to prepare. It is now "our time." to play, cook and have fun.  Tonight, we'll be making these…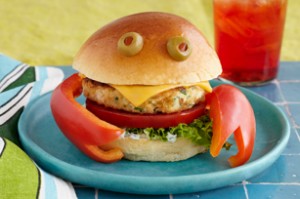 Crab Burgers
Makes 6Ingredients 
4 oz. (1/2 of 8-oz. pkg.) PHILADELPHIA Cream Cheese, softened
1 egg
2 cans (6 oz. each) crabmeat, drained
20 PREMIUM Saltine Crackers, finely crushed (about 3/4 cup)
3 Tbsp. chopped fresh parsley
1/4 tsp. ground cumin
1 Tbsp. oil
1/3 cup KRAFT Real Mayo Mayonnaise
2 Tbsp. chopped fresh cilantro
6 hamburger buns
6 lettuce leaves
1 tomato, cut into 6 slices
6 KRAFT Singles
1 large red pepper, cut into 6 lengthwise strips, then cut crosswise in half
6 stuffed green olives, halved
Mix first 6 ingredients until well blended; shape into 6 patties.
Heat oil in large skillet on medium heat. Add crab patties, in batches, if necessary; cook 3 to 5 min. on each side or until golden brown on both sides. Remove from skillet; drain on paper towels.
Mix mayo and cilantro; spread onto buns. Fill with lettuce, tomatoes, crab burgers and Singles.
Cut notch in wide end of each pepper strip. Place 2 on opposite sides of each sandwich to resemble the crab's claws. Add olives for the eyes.
Otra vez… en español!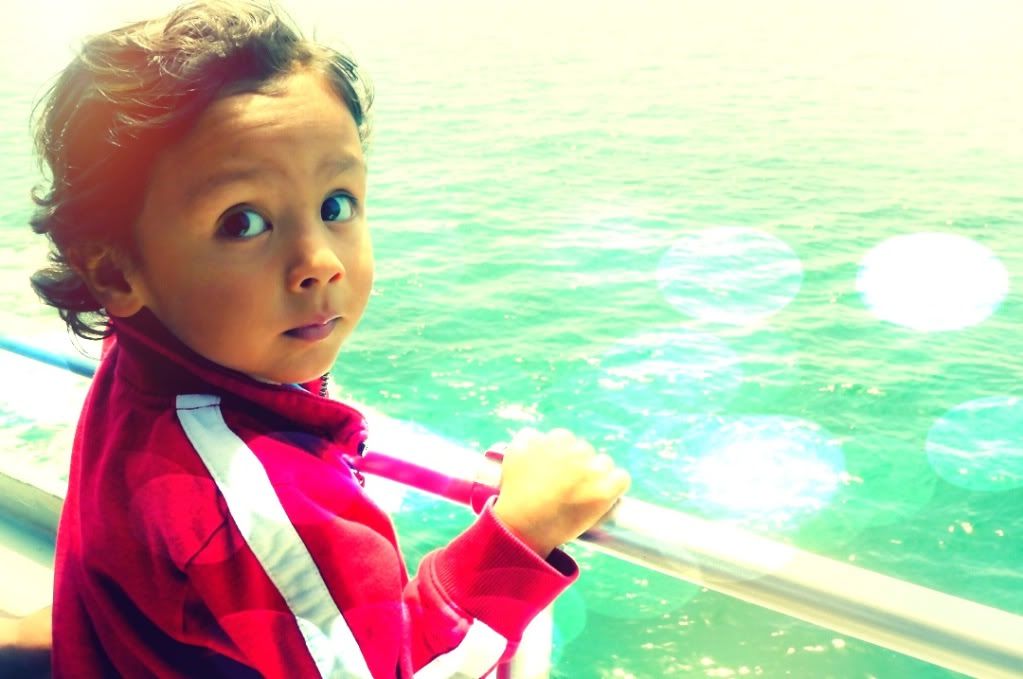 Ser mama ha sido mi bendición más grande. Pero hay veces que balancear mi vida de trabajo y mi papel como mama es muy difícil. Mi día está lleno de juntas, llamadas por teléfono, y correos electrónicos. De vez en cuando mi vida de trabajo se mezcla con mi vida familiar y me encuentro creando nuevas recetas en casa hasta muy tarde. Pero un día mi niño de tan sólo tres años, esperando pacientemente sentado en el comedor con sus bracitos cruzados hasta que yo terminara me dijo: Mami siempre estas trabajando. A ver si mañana si juegas conmigo. Me dio mucha ternura su carita con sus ojitos muy abiertos. En ese momento deje lo que estaba preparando y empecé a sacar los ingredientes para hacer un postre fácil con mi niño. Nunca olvidare lo que me dijo ese día. Y ahora cada tarde al llegar yo del trabajo y el de la escuela nos ponemos a preparar la cena y el postre juntos. Las recetas de Kraft del Chef Oropeza son sus favoritas porque son riquísimas recetas y fáciles que se pueden preparar con la ayuda de los niños. Ahora es considerado "nuestro tiempo de convivir, cocinar y divertirnos."  Esta noche, prepararemos estas hamburgesas de cangrejo.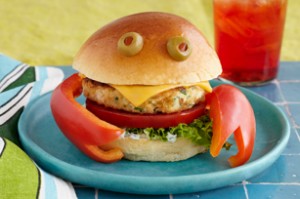 Hamburgesas de Cangrejo
Rinde 6 porcionesIngredientes 
4 onzas (1/2 pqte. de 8 oz) de queso crema PHILADELPHIA Cream Cheese, ablandado
1 huevo
2 latas (6 oz cada una) de carne de cangrejo (jaiba), escurrida
20 galletas de soda PREMIUM Saltine Crackers, finamente trituradas (aprox. 3/4 taza)
3 cucharadas de perejil fresco picado
1/4 cucharadita de comino en polvo
1 cucharada de aceite
1/3 taza de mayonesa KRAFT Real Mayo Mayonnaise
2 cucharadas de cilantro fresco picado
6 panes para hamburguesa
6 hojas de lechuga
1 tomate (jitomate), cortado en 6 rodajas
6 rebanadas de KRAFT Singles
1 pimiento (pimentón) rojo grande, cortado en 6 tiras a lo largo, y luego transversalmente por la mitad
6 aceitunas verdes rellenas, cortadas en dos
Instrucciones?
Mezcla bien los 6 primeros ingredientes; forma 6 tortitas.
Calienta el aceite en una sartén grande a fuego medio. De ser necesario, agrega las tortitas por tandas; cocínalas de 3 a 5 min. por lado o hasta que se doren bien por ambas caras. Retíralas de la sartén; escúrrelas en papel toalla.
Mezcla la mayonesa con el cilantro; úntasela a los panes. Ponles la lechuga, los tomates, las tortitas de carne de cangrejo y los Singles.
Haz un corte de V en el extremo más ancho de cada tira de pimiento rojo. Coloca 2 tiras en lados opuestos de cada sándwich para crear las pinzas (muelas) del cangrejo. Haz los ojos con las aceitunas.
Algunos de mis recuerdos más preciados son presenciar los momentos en que los pequeños dicen la verdad. Es importante que yo sepa la verdad sobre los alimentos que compro. Por ejemplo, las Singles de Kraft están hechas con leche y sin saborizantes artificiales. Descubre más datos y recetas en www.singlesdekraft.com.
Esta es una conversación patrocinada y he recibido compensación de parte de Kraft Singles; estoy actuando bajo mi propia voluntad. REGLAS OFICIALES DEL SORTEO.