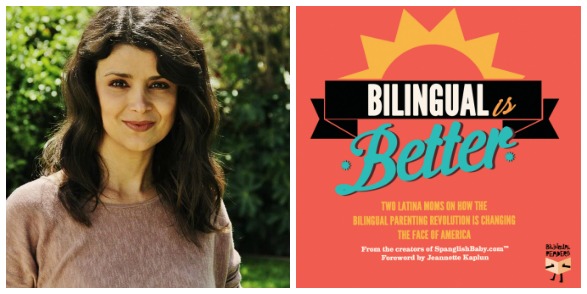 Two years ago, I began cataloging recipes and stories here. The idea of traveling to unknown places, starting a new job and meeting new, interesting and inspiring people due to blogging never crossed my mind. I had no idea this world existed.
A lot of great things can happen in two short years.
It was at a Disney Interactive holiday event where I met someone I am extremely proud of knowing. Ana Flores. Bright eyed, with a big smile on her face made her way through a mob of bloggers as she pushed a stroller with Camila, her daughter in tow. She stopped in front of me very assertively and said , "Hi, I'm Ana!"
In a room full of strangers, Ana was the first to make me feel welcome. In a way, it's been that way ever since. Not just with me but with the rest of the Latina blogging community.
I admire her drive and that entrepreneurial spirit that began with a great cause: Her passion for bilingual education. Ana, alongside her friend Roxana Soto, began Spanglish Baby, a go-to site for bilingual resources for families raising children in a bilingual and bicultural environment, such as mine.
Since the site began, Spanglish Baby has become an award-winning site and has received endless accolades from the media. This year, the site has reached new heights: Ana and Roxana's dedication has lead to "Bilingual is Better" a book based on Spanglish Baby's mission.
But Ana doesn't stop there…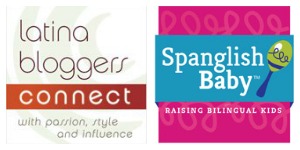 Leading the way in community leadership, Ana launched Latina Bloggers Connect as a way of connecting professional Latina bloggers with brands seeking to reach the rapidly growing Hispanic population. Since then, the Latina Bloggers Connect network has collaborated with brands such as Kellogg's, Sprint, PBS, Neutrogena and many more.
Ana Flores does it all. She's a mom, wife, book author, Babble contributor, entrepreneur, leader and inspirational individual with a helping heart. She is a Woman who Shines!
I've nominated Ana Flores for Yahoo! Women Who Shine!
I was compensated for this blog post while participating in the SocialMoms blogging program. The opinions and ideas expressed here are my own. To read more posts on this topic, click here.