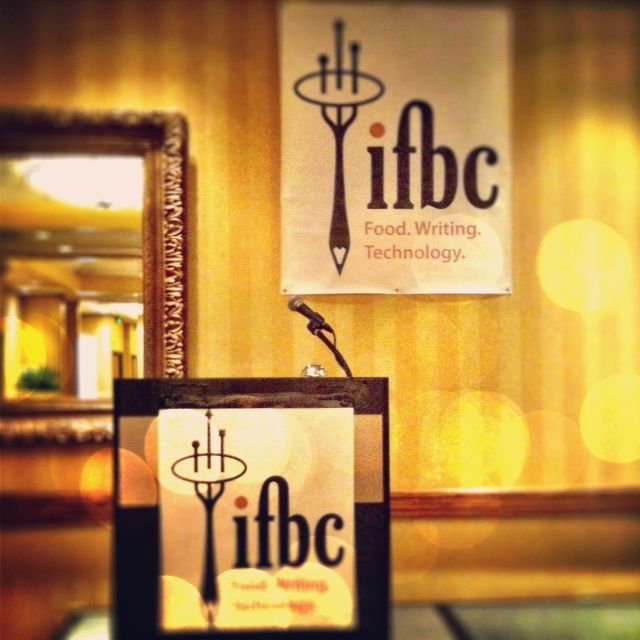 Portland, Oregon is known for their excellent grub and food carts spread out all over the city, revolutionizing how Portland eats and slowly earning the title of the city with the best street food.  What better way to experience my first time in this awesome city than attending a food blogger conference, and at the same time, eating my way through the city at any chance I get?
Thanks to Mizkan,  Nakano Rice Vinegars, Holland House Cooking Wines and World Harbors Marinades, last month, I had the opportunity to attend The International Food Blogger's Conference organized by Foodista.  The conference's main purpose is to connect bloggers with brands, give the blogger ideas for content, educate them in technical aspects such as search engine optimization, recipe writing and developing, food photography and styling.  Last but definitely not least, introducing bloggers to other bloggers that share the same passion.
Here are some highlights about the great location, delicious, new friends and connections.

Showing off my Holland House wall paper.  Of course I wanted to tell the world that Mizkan sent me to IFBC.  This was one way of screaming it out to the world without scaring people off.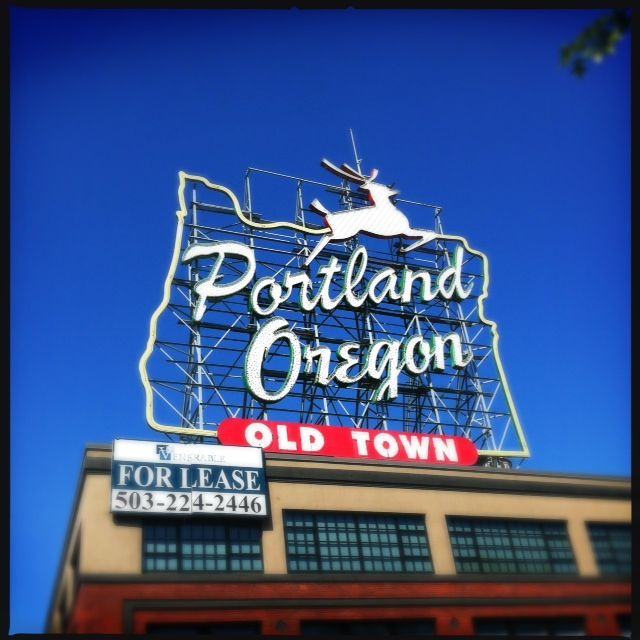 Taking this photo of the Portland Oregon sign.  I could not have chosen a more beautiful day to take their public transportation and check out the city.  Even if it was very brief.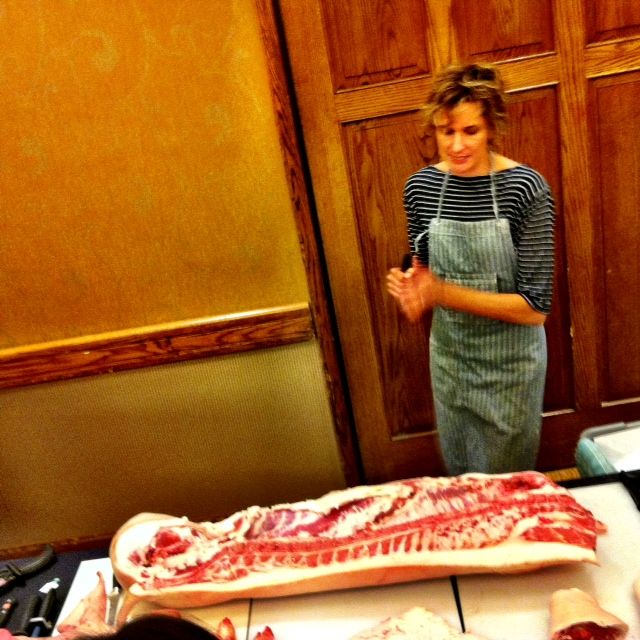 This butchering demonstration was like watching an artist paint.  This definitely takes skills…and practice.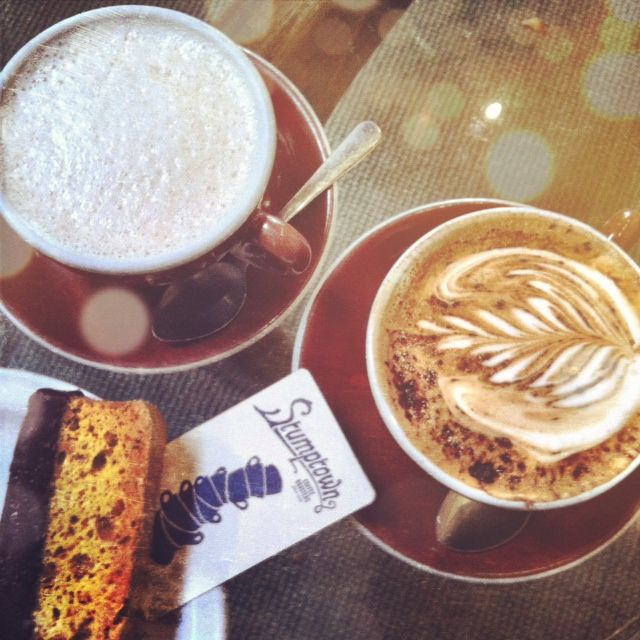 My first time at Stumptown Coffee Roasters!  I savored every moment.
One of my favorite sessions at IFBC.  Rand Fishkin, CEO & Founder of SEOmoz.org, talked to us about the best way to tag your blog and how to make it more findable.  See Rand's presentation on Slide Share here.
An amazing dinner of veal and grilled peaches at Parish Restaurant.  So simple yet so full of flavor.
The session on food photography with New York Times' food photographer, Andrew Scrivani and Live Cooking Demo with Chef John from the Allrecipes.com video recipe production Food Wishes was definitely the most entertaining one.  Andrew and Chef John taught us how to capture the best photograph of your dish by using simple and inexpensive techniques and photography secrets.  This duo had wonderful chemistry
I love attending conferences and walking away fulfilled, inspired and feeling confident about cooking,  writing and telling a story with food photography.  The International Food Bloggers Conference 2012 in Portland gave me that exact feeling session after session. This could not have been possible without the kind generosity of Mizkan who sponsored me to experience this unforgettable learning adventure.  I thank you from the bottom of my heart.
And that's not all!  Comment to win this 17-piece set of Hampton Forge Knives and two bottles each of Nakano Rice Vinegars, Holland House Cooking Wines and World Harbors Marinades courtesy of Mizkan!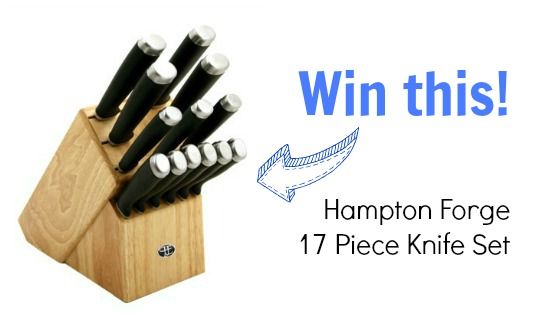 TO ENTER: Giveaway is now closed
Congratulations!  Eva Smith! 
You can have up to 4 entries each; however, please note that you have to comment back and let me know which of the actions you took, so that I can keep track of them.
Comment below and tell me what you would like to cook if you win this prize
Like Nakano Splash on Facebook
Like Nibbles and Feasts on Facebook
Follow Nibbles and Feasts on Twitter
Open to U.S. Residents only. No PO Boxes, please. Must be 18 years or older to enter. Contest ends September 28, 2012 at 11:59 PM, PST and one (1) winner will be randomly chosen from all entries through random.org.
This is a sponsored post by Mizkan.  All opinions stated are my own.