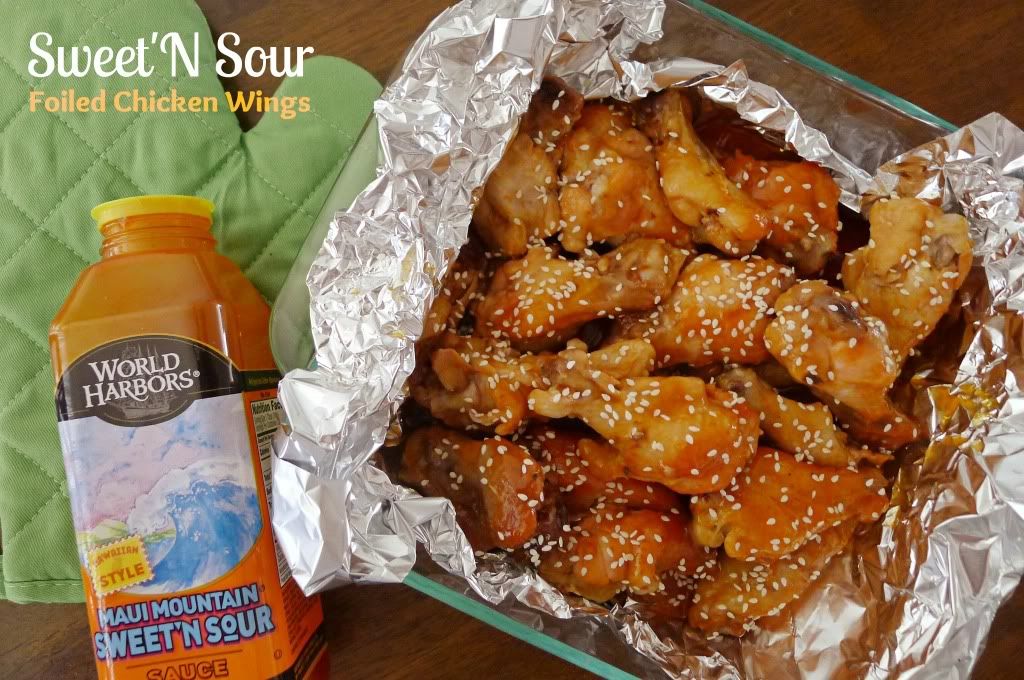 2012 is turning out to be such a great year.  This is due to working with wonderful brands my family and I believe in and use regularly.  I love cooking, trying out new ingredients, techniques and flavors.  While at the same time, pushing myself out of my cooking comfort zone to come up with something that can become a classic on my kitchen table and impress my toughest critics, my husband and son.    And of course, I love sharing those accomplishments with you.
One of those brands is Mizkan, makers of Nakano Rice Vinegars, Holland House Cooking Wines and Premium Vinegars and World Harbors Marinades.  Mizkan has given me the opportunity to expand my culinary skills and knowledge by sponsoring my attendance at The International Food Bloggers Conference (IFBC) in Portland, Oregon this weekend.  I am ecstatic!  I will finally get to meet some amazing food bloggers, cookbook authors, and food photographers that have inspired me to continue cooking and blogging.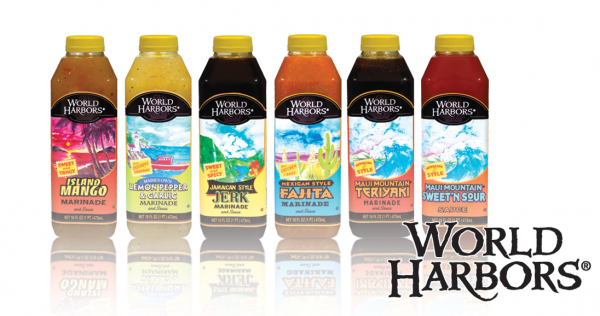 Thank you so much Mizkan for believing in me, trusting me to represent your brand at this prestigious event, and giving me the gift of learning in something that I am truly passionate about.
For now, I leave you with this Sweet'N Sour Foiled Chicken Wings recipe I cooked up while packing for my trip.  It was a very simple, oven baked, family dinner.  I used  my favorite World Harbors Marinade flavor.
Follow my IFBC journey on Twitter by following the hash tag #Nakano, #HollandHouse or #WorldHarbors.  I will also be taking over the Nakano Facebook page as I share conference photographs and interesting session bullet points.
Sweet'N Sour Foiled Chicken Wings
Ingredients
2 lbs. chicken wings
1 1/2 cup World Harbor Maui Mountain Sweet'N Sour Marinade
1 tablespoons sesame seeds
Instructions
Preheat oven to 325°F
In a gallon size freezer bag, add Sweet'NSour marinade, sesame seeds and chicken wings. Seal and shake the bag gently to cover wings evenly with marinade.
Place bag in refrigerator and marinate the chicken wings in this mixture for at least 4 hours.
Remove wings from freezer bag and place them in a foil-lined shallow pan and bake, covered with foil, for 1 hour at 325°F.
Remove cover and bake 30 minutes longer.
http://www.nibblesandfeasts.com/2012/08/sweetn-sour-foiled-chicken-wings/
Copyright Nibbles and Feasts
Otra vez… en español
2012 está resultando ser un gran año. Esto se debe en parte al trabajar con marcas maravillosas que mi familia y yo utilizamos con regularidad. Me encanta cocinar, probar nuevos ingredientes, técnicas y sabores. Mientras que al mismo tiempo, empujando a mí misma fuera de mi zona de comodidad en la cocina y lograr a algo que puede convertirse en un clásico en mi mesa  e impresionar a mis críticos más duros, mi marido y mi hijo. Y, por supuesto, me encanta compartir esos logros con ustedes.
Una de esas marcas es Mizkan, fabricantes de Vinagres de Arroz Nakano,  Holland House Vinos y Vinagres de cocina de primera calidad y Marinadas World Harbors. Mizkan me ha dado la oportunidad de expandir mis habilidades culinarias  en patrocinar mi asistencia a la Conferencia Internacional de la Alimentación para Blogueros(IFBC) en Portland, Oregon, este fin de semana. Estoy muy emocionada! Finalmente llegare a conocer a algunos blogueros de comida increíbles, autores de libros de cocina, y fotógrafos de alimentos que me han inspirado en continuar en la cocina y seguir blogueando.
Muchas gracias Mizkan por creer en mí, tenerme la confianza para representar a su marca en este prestigioso evento, y por darme el regalo de aprendizaje en algo en que soy realmente apasionada.
Por ahora, los dejo con esta receta de Sweet'N Sour Chicken Wings en aluminio que cociné por mientras que empacaba para el viaje. Es una receta muy simple y  utilicé mi sabor favorito de las Marinadas World Harbors.
Sigue mi viaje en IFBC en Twitter siguiendo la etiqueta #Nakano, #HollandHouse o #WorldHarbors. También me encargare de la página de Facebook de Nakano y compartiré fotografías interesantes de la conferencia.
Alitas Agridulce
Rinde 4 porciones 
Ingredientes
2 libras de alitas de pollo
1 1/2 taza de Marinada World Harbors Maui Mountain Sweet'N Sour
1 cucharada de semillas de sésamo
Instrucciones
Precalienta el horno a 325 ° F
En una bolsa de tamaño de un galón para congelar, añade la marinada Sweet'NSour , las semillas de sésamo y las alas de pollo. Selle la bolsa y agite suavemente para cubrir las alas con la marinada.
Coloca la bolsa en el refrigerador y marinar las alas de pollo en esta mezcla durante mínimo 4 horas.
Retire las alas de la bolsa de congelador y colóquelos en un molde forrado con papel aluminio.  Cúbrelas con papel de aluminio y hornea durante 1 hora a 325 ° F.
Retire la tapa y hornee por 30 minutos más.