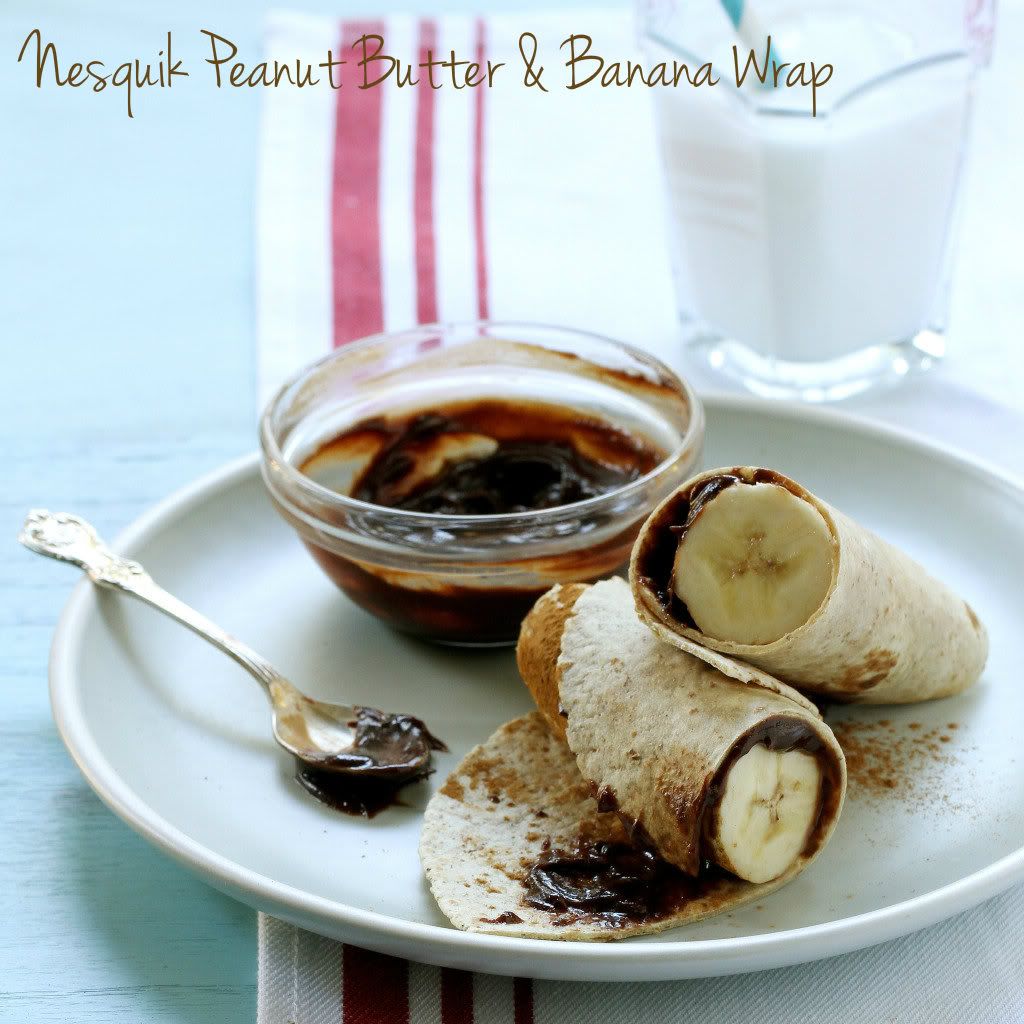 Have I told you how much I love Nestle's El Mejor Nido page?  It's a great resource for family dinners, last minute meals and quick, healthy snacks.  My love for this site continues to grow now that they've added contests and promotions focusing on school box lunches and bilingual learning.
I wanted to share their latest initiatives with you and the've allowed me to host a fun back to school giveaway (see end of this post). Don't forget  to enter to win!
Here is the latest news at Nestle's El Mejor Nido…
You could win $1,000 for Your Family and $1,000 for Your Child's School! Healthy Lunch Box Contest: Moms can submit and exchange their favorite lunch box menu ideas for a chance for both the winner and their local school to each receive $1,000.  The exchange and contest runs from August 27 – September 21. More details and official rules can be found at Facebook.com/ElMejorNido.
They have a Bilingual e-Book: Nestlé has designed and produced a series of bilingual books. The first book "Poppy's Best Day Ever," is available as a free downloadable PDF at www.elmejornido.com. The new book "Poppy Learns Something Special" will be distributed in a free, bound paperback version in various retailers.
Tips for Parents: Nestlé has developed a series of tips ("Consejos Familiares") that Hispanic parents can follow to promote bilingual learning and help children stay connected with their cultures, which will be available on Facebook and the El Mejor Nido website.
And now… here's a sweet and simple after school treat that will delight your school-goer and will hold them off before dinner time. Enjoy!
Recipe and Photo by El Mejor Nido
Nesquik Peanut Butter & Banana Wrap
Ingredients
2 tablespoons NESTLÉ® NESQUIK® No Sugar Added Chocolate Flavor Powder
1 tablespoon fat free milk
1 tablespoon creamy peanut butter
1 medium banana
1 soft taco-size flour tortilla, slightly warmed
Ground cinnamon
Instructions
Combine Nesquik and milk in a small bowl; stir until smooth. Stir in peanut butter.
Place banana in center of tortilla; sprinkle with cinnamon. Drizzle with Nesquik mixture; roll up and cut in half.
http://www.nibblesandfeasts.com/2012/08/peanut-butter-banana-wrap/
Copyright Nibbles and Feasts
.
NESTLÉ'S  El Mejor Nido Back to School giveaway!

TO ENTER:
You can have up to 5 entries each; however, please note that you have to comment back and let me know which of the actions you took, so that I can keep track of them.
Comment below and tell me your child's favorite after school snack.
Like Nibbles and Feasts on Facebook
Follow Nibbles and Feasts on Twitter
Like El Mejor Nido on Facebook
Tweet: Enter to win a back pack full of school supplies and Nestle goodies via @NibblesNFeasts http://wp.me/p20laq-11O
Open to U.S. Residents only. No PO Boxes, please. Must be 18 years or older to enter. Contest ends September 20, 2012 at 11:59 PM, PST and one (1) winner will be randomly chosen from all entries through random.org.
 Prize includes
(Valued at more than $50)
One (1) container of NESQUIK®
One (1) NESTLÉ® LA LECHERA® SWEETENED CONDENSED MILK SQUEEZE BOTTLE
One (1) Single Box of NERDS®
One (1) can of MEDIA CREMA®
Two (2) single packs of NESCAFÉ® MEMENTO™
One (1) coupon valid for a complimentary bag of HOT POCKETS® SNACKERS
One (1) coupon valid for a complimentary bottle of JUICY JUICE®
One (1) coupon valid for a complimentary pack of NESTLÉ® PURE LIFE™ Water
One (1) pencil case
One (1) pack of pencils
One (1) box of markers
One (1) box of crayons
One (1) notebook
One (1) Nestle Coupon Booklet
One (1) Bilingual Children's Book
Five (5) Recipes
Otra vez… en español!
¿No te he platicado de lo mucho que me encanta la página de Nestlé El Mejor Nido? Es un gran recurso para las cenas familiares, comidas de último minuto y bocadillos rápidos y saludables. Mi amor por este sitio sigue creciendo ahora que han agregado concursos y promociones centrándose en almuerzos escolares y el aprendizaje bilingüe.
Quería compartir sus últimas iniciativas con ustedes y ellos me han permitió organizar un divertido sorteo para el regreso a la escuela (ver al final de este post). No te olvides de entrar para concursar!
Aquí están las últimas noticias de El Mejor Nido…
¡Gane $1,000 para su familia y $1,000 para la escuela de su hijo!
Concurso de ideas de lunch (lunchbox): Las mamás pueden enviar e intercambiar sus ideas favoritas de menú para el almuerzo (lunch) de sus hijos por la oportunidad de que tanto la ganadora como su escuela local reciban $1,000.  El intercambio y el concurso se realizarán desde el 27 de agosto al 21 de septiembre. Los detalles y  las reglas oficiales estarán disponibles en Facebook.com/ElMejorNido después del 27 de agosto.
Libro electrónico bilingüe: Nestlé ha diseñado y producido el segundo libro de una serie de libros bilingües. El nuevo libro "Poppy Learns Something Special" (Poppy Aprende Algo Especial) se distribuirá gratuitamente en una versión de tapa blanda en varias tiendas minoristas, mientras que el primer libro "Poppy's Best Day Ever" (El Mejor Día en la Vida de Poppy) se encuentra disponible como un archivo PDF de descarga gratuita en elmejornido.com

Consejos Para Padres: Nestlé ha desarrollado una serie de "Consejos Familiares" que los padres hispanos pueden poner en práctica para promover el aprendizaje bilingüe y ayudar a los niños a mantenerse conectados con su cultura. Estos consejos se podrán consultar en Facebook y en el sitio web de El Mejor Nido después del 24 de agosto.
Y ahora … aquí les comparto una delicia dulce y simple para una merienda después de de escuela.  Perfecto para unas horitas antes de la cena.  Que disfruten!
Receta y foto por El Mejor Nido
ENVUELTO DE NESQUIK®, CREMA DE CACAHUATE Y PLÁTANO
Rinde 2 porciones
Ingredientes:
2 cucharadas de Polvo de Sabor Chocolate sin Azúcar Agregada de NESTLÉ® NESQUIK®
1 cucharada de leche sin grasa
1 cucharada de crema de cacahuate cremoso
1 plátano
1 tortilla pequeña de harina, ligeramente calentada
Canela molida
Instrucctions:
Combina el NESQUIK® y la leche en un recipiente pequeño. Agrega la crema de cacahuate y mezcla bien.
Pon el plátano en el centro de la tortilla y espolvoréalo con la canela. Rocíalo con la mezcla de NESQUIK®. Enróllalo y córtalo por la mitad.
Sorteo de regreso a clases de EL MEJOR NIDO de Nestlé 
PARA PARTICIPAR:
Puedes tener un máximo de 5 entradas cada uno, sin embargo, ten en cuenta que tienes que comentar de nuevo y avisarme cuál de las acciones tomaste para que yo pueda hacer un seguimiento de ellos.
Opina abajo y dime la merienda favorita de tu hijo al llegar a la casa de la escuela.
Dale "like" a Nibbles & Feasts en Facebook
Dale "like" a El Mejor Nido en Facebook
Sigue a Nibbles & Feasts en Twitter
Tweet: Participa y podrás ganar una mochila llena de útiles escolares y productos Nestlé a través de @NibblesNFeasts http://wp.me/p20laq-11O
Abierto a residentes de Estados Unidos solamente. No se permiten apartados. Debe tener 18 años o más para entrar. El concurso termina el 20 de septiembre 2012 a las 11:59 PM, PST y un (1) ganador será elegido al azar entre todas las participaciones a través de random.org.
Contenidos de la mochila del Sorteo
Valorado a más de $50
Un (1) envase de Nesquik ®
Una (1) botella sirve fácil de NESTLÉ ® LA LECHERA ® DULCE DE LECHE
Una (1) caja de NERDS ®
Una (1) lata de Media Crema ®
Dos (2) envases individuales de Nescafé ® ™ MEMENTO
Un (1) cupón válido para una bolsa de cortesía de Hot Pockets ® Snackers
Un (1) cupón válido para una botella de Juicy Juice ®
Un (1) cupón válido para un paquete gratuito de agua NESTLÉ ® PURE LIFE™
Un (1) estuche de lápices
Un (1) paquete de lápices
Una (1) caja de marcadores
Una (1) caja de lápices de colores
Un (1) cuaderno
Un (1) libro de cupones de Nestlé
Un (1) libro bilingüe para niños
Cinco (5) Recetas