I think avocados are trending right now.  Not only is this summer fruit full of antioxidants, vitamins and minerals and folic acid but it is also a good fat and delicious to boot.  It's all good!
So when I had the opportunity to cook with Wholly Guacamole, I jumped at the chance because I was curious to try this all-natural, ready-made guacamole with no preservatives.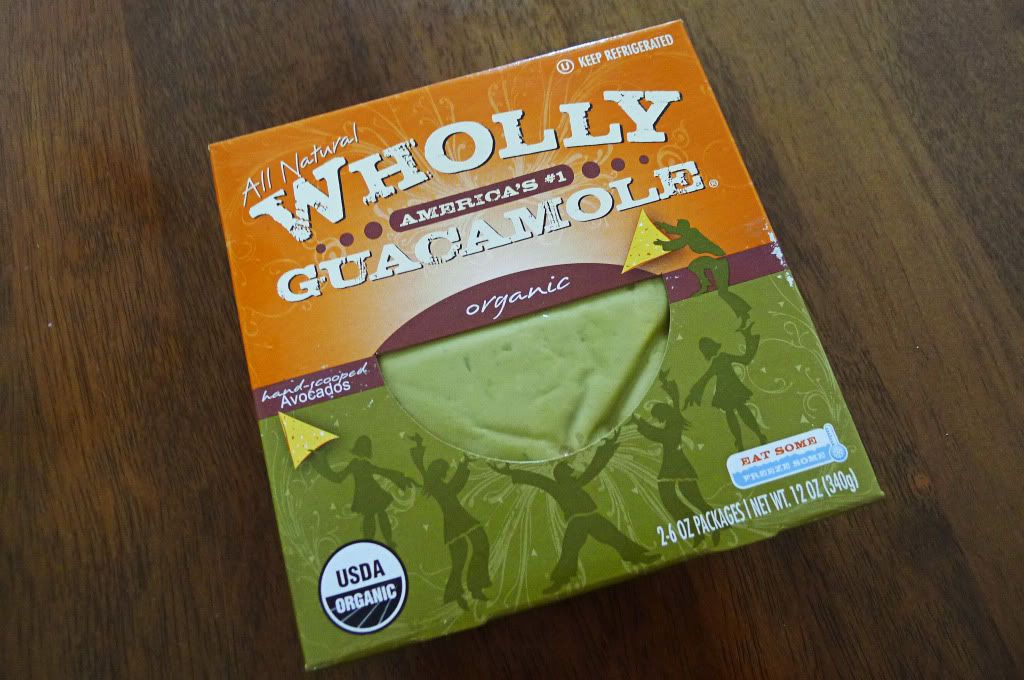 I gave myself a challenge to make something festive and full of flavor, I wanted to stay away from the obvious dips and spreads so I bumped this guacamole to another level and made a fancy mousse and dressed it up with Brie, mini pumpernickel toasts and sun dried tomatoes.
Each piece of this appetizer is meant to be devoured in one bite.  The creamy tanginess of the avocado mousse is a great compliment to the intense Brie, sundried tomato slivers and sourness of the pumpernickel toast.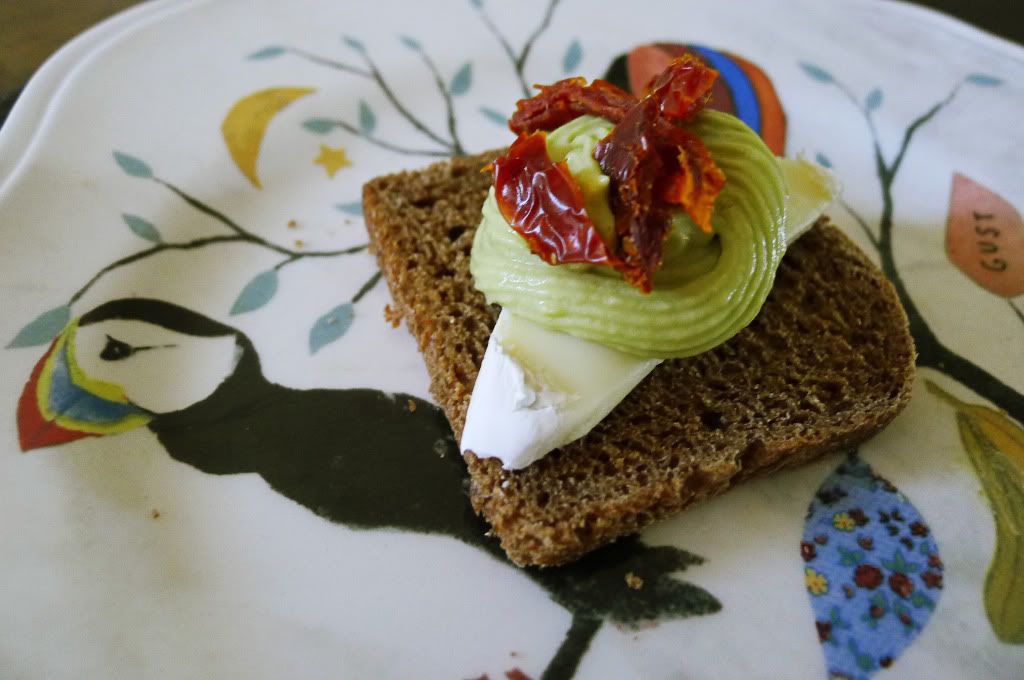 Avocado Mousse on Pumpernickel Mini Brie Toast & Sun Dried Tomatoes
Instructions
1 six-ounce package of Organic Wholly Guacamole
12 mini slices of Pumpernickel mini toast
1/4 cup sun dried tomatoes, julienned
Directions
In a medium bowl whisk Wholly Guacamole, lime juice and mustard until mixed well and smooth.
In a separate mixing bowl, whisk heavy cream until smooth. With a spatula, fold in heavy cream into guacamole mixture and mix well.
Arrange mini toasts on a serving platter, place one slice of Brie on each toast, spoon or pipe mousse on Brie and top with sun dried tomato.
Wholly Guacamole: it's a whole lot more than dip. Vote for my Wholly Guacamole Recipe below and I could win one of three fantastic prizes! Click here for more fun and easy Wholly Guacamole recipes!
This is a sponsored conversation written by me on behalf of Wholly Guacamole. The opinions and text are all mine. Official Wholly Guacamole Contest Rules.