We can't get any more summer than this! This Independence day, my family and I will be spending the holiday at a beach picnic, building sandcastles, wetting our toes in the South Bay and anxiously await sundown for a fireworks grand finale.
To accompany a fireworks closing, I decided to make our picnic's finale pretty spectacular as well. When King's Hawaiian asked me to develop a dessert recipe, I jumped at the opportunity to play and experiment with our favorite King's Hawaiian slider bun, chop it up and make fruit-filled vanilla bean cream verrines.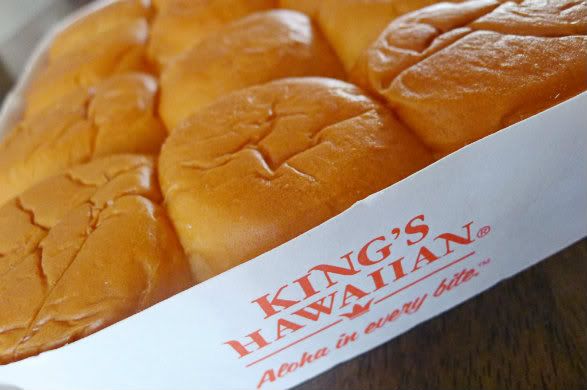 Perfectly compact in a travel friendly jar, these fun desserts will definitely compete for attention and will receive more oohhs! and ahhs! than any fireworks show. The best part is that they assemble quickly, are easy to make and of course, the sweetness of King's Hawaiian bread and tart combination of flavors make this dessert a celebration all on its own.
Vanilla Bean Cream Berry Verrine
Makes 4
Ingredients
1 vanilla bean, halved lengthwise
1 cup heavy chilled cream
1 tablespoons sugar
1 cup sliced strawberries
1 cup blueberries
6-8 King's Hawaiian slider buns, chopped in 1-inch pieces
In a small bowl, add cream and sugar and beat with electric mixer until mixture creates soft peaks. Scrape in seeds from vanilla bean and gently fold in cream mixture. Set aside.
In four 12-ounce jars, layer bread, blue berries, bread again, vanilla cream and top with blueberries and a whole strawberry for garnish.
This is one of my favorite recipes to share with friends and family. What is your favorite dish to share with the family? Comment below and you'll be entered to win a $200 Grocery gift card King's Hawaiian.
This is a sponsored conversation written by me on behalf of Kings Hawaiian. The opinions and text are all mine. Official Sweepstakes Rules.