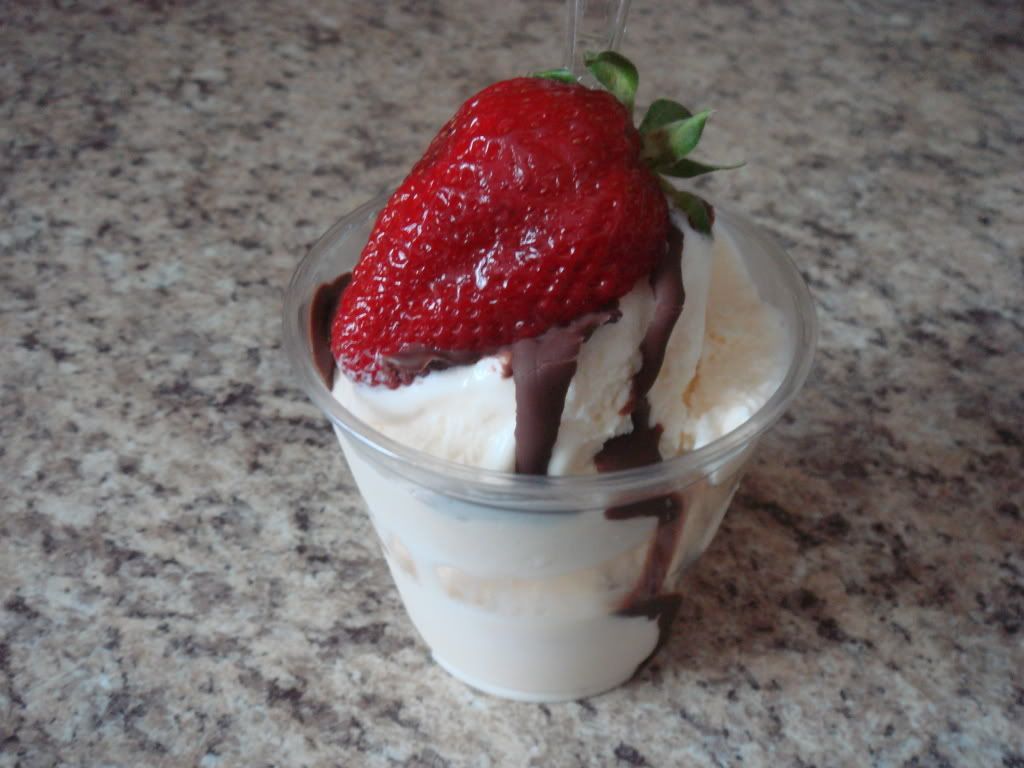 Sometimes it's hard to keep a positive attitude, but when we put our mind to it and our hips into it we can change the way we view life. Summer time is the perfect time to motivate my family to keep moving and keep a positive mind. So I decided to celebrate these summer days with some Pasitos Positivos and invited my nieces for a girl's day of treats and dancing.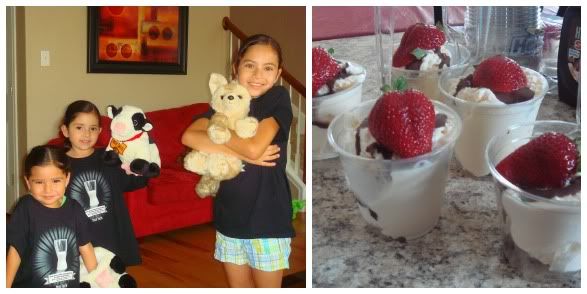 We started our afternoon off with some delicious chocolate milk and silly straws while each of us shared our most positive event of the week. I have to say that just seeing these girls smile gives me an instant dose of positivismo. When our milk was completely gone we decided it was time to start our dance party. Once we turned on the music and started moving our hips, everyone decided to join us. What a workout! We got everyone to move, even Lola the dog. After our dance party session, we treated ourselves to some tasty ice cream sundaes to cool down from all that dancing.
Spending the day with these sweet girls and seeing how they are motivated to keep their bodies moving during the hot summer days has pushed my postivismo to full blast. Have your own summer bash, download  El Paso Positivo song and stay connected with El Maestro del Vaso Medio Lleno on Facebook for your daily dose of Positivismo.
Disclosure: This is part of a sponsored campaign with the California Milk Processor Board and Latina Mom Bloggers. However, all opinions expressed are my own.
Otra vez… en español!
A veces es difícil mantener una actitud positiva, pero cuando ponemos nuestra mente en ello y hacemos un poco de movimiento podemos cambiar nuestra forma de ver la vida. El horario de verano es el momento perfecto para motivar a mi familia a seguir adelante y mantener una mente positiva. Así que me decidí a celebrar estos días de verano con algunos Positivos Pasitos e invité a mis sobrinas para un día de chicas, leche y baile.
Comenzamos nuestra tarde libre con un poco de leche con delicioso chocolate, mientras que cada una de nosotras compartíamos nuestro evento más positivo de la semana. Tengo que decir que el simple hecho de ver sonreír a estas lindas nenas me da una dosis inmediata de positivismo. Cuando nuestra leche había desaparecido por completo, decidimos que era hora de comenzar nuestra fiesta de baile. Una vez que prendí la música y empezaron a mover las caderas, todo el mundo se decidió en unirse al baile. Fue muy buen ejercicio! Todas lo disfrutamos, incluso la mascota, Lola. Después de nuestra sesión de baile, nos premiamos con cremosos helados de vainilla para refrescarnos de una buena sesión de ejercicio.
Pasar el día con estas chicas dulces y ver cómo se sienten motivadas para mantener sus cuerpos en movimiento durante los días calurosos de verano ha empujado a mi postivismo a todo volumen. Planea tu fiesta de verano, descarga la canción de El Paso Positivo y mantente en contacto con El Maestro del Vaso Medio Lleno en Facebook para tu dosis diaria de positivismo.
Esto es parte de una campaña patrocinada por la Junta de Procesadores de Leche de California y los Latina Mom Bloggers. Sin embargo, todas las opiniones expresadas son mías.