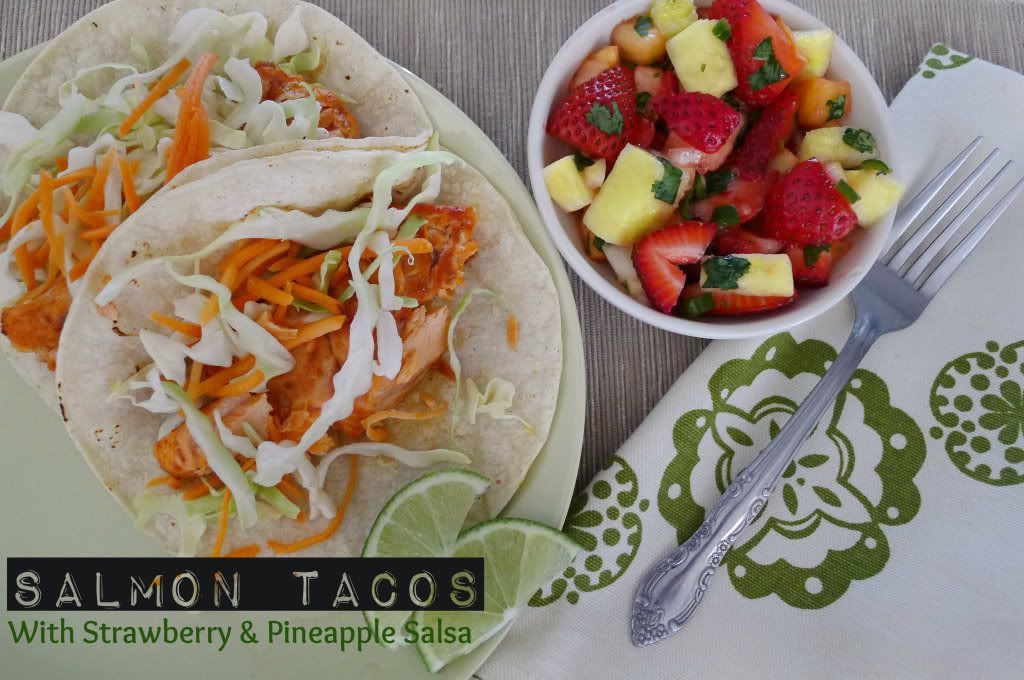 Thinking about Father's Day lunch this weekend?  We got you covered!  Click on over to Spanglish Baby for this delicious Salmon Tacos with Strawberry & Pineapple Salsa recipe. Make them for Dad and you'll be his favorite.
Otra vez… en español!
Pensando en que vas a preparar para el Día del Padre este fin de semana? Aquí estamos para ayudarte! Visita Spanglish Baby para nuestra receta de Tacos de Salmón con Salsa de Fresas y Piña. Esta receta te convertirá en el favorito de papá.