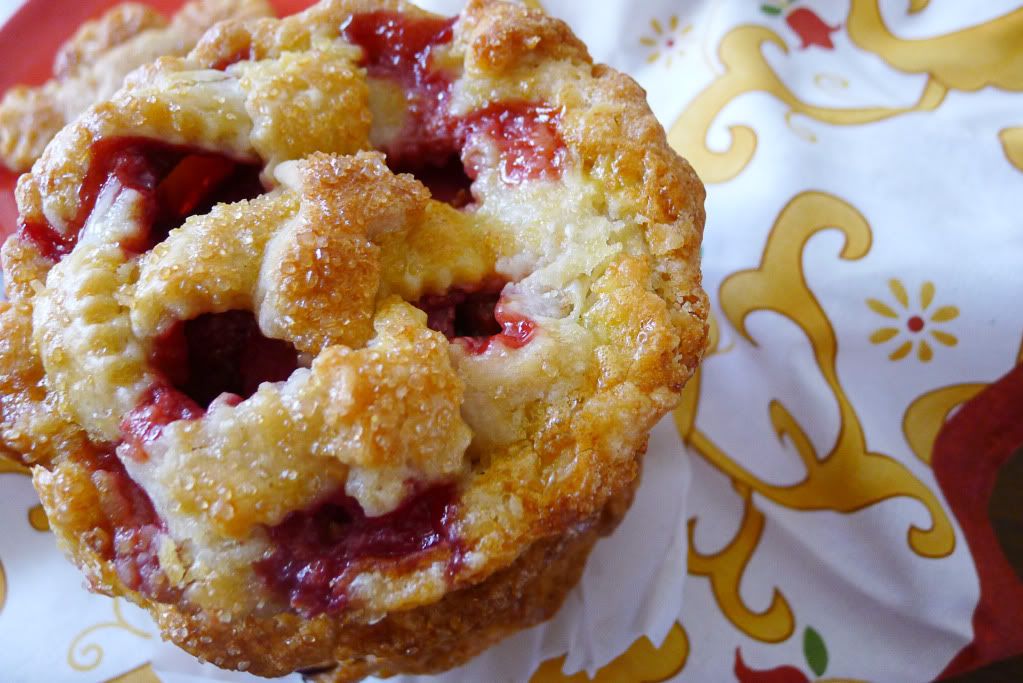 Mini pies.  Yes, they are trending right now.  Everything and anything mini is HOT right now… and who has the best mini pies in town?  Cutie Pie That!
Trends come and go but these adorable pies will be forever popular. Cutie Pie That!  artisanal pies come in seasonal flavors such as Summer Breeze Blueberry Pie, I dream of Sweet Summer Cherry Pie and Strawberry, Peaches and Cream Pie.
Cutie Pie That!  Is the brain child of Tanya Dooley, an avid home baker inspired by her pie-eating husband and family.  Dooley was set in creating an individually packaged pie, made specially for you.
Following the dessert on a stick trend, Cutie Pie That!  also has lollypies available for your next party.  Place your party order online.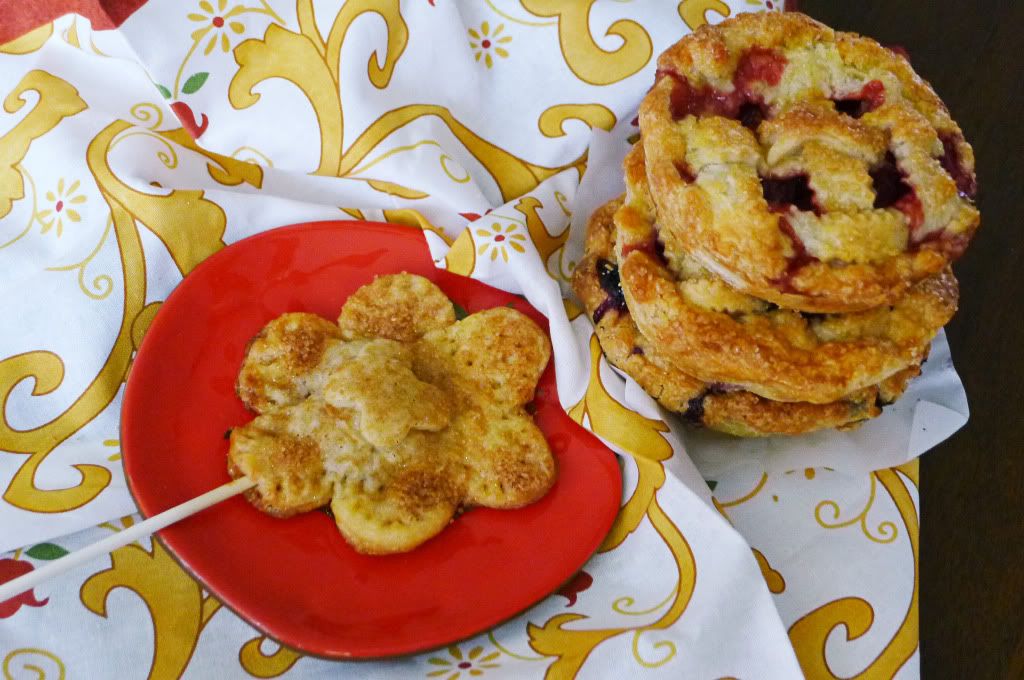 Granny's Strawberry Rhubarb pie, Summer Breeze Blueberry Pie, Summer Dreamin' Cherry Pie and an Apple Lollipie
If you're in the Los Angeles area you can also find Cutie Pie That! at your nearest Farmer's Market.  Check out their Market Schedule and stock up on their latest summer flavors!
Thank you Cutie Pie That! for the lovely samples to facilitate this post.  I love to support local small businesses.
Otra vez… en español! 
Mini pays. Sí, son una tendencia en estos momentos. Todo mini esta muy de moda en el mundo culinario … y quien tiene los mejores mini-pies en la ciudad? Cutie Pie That!
Las tendencias vienen y van, pero estos adorables pays siempre mantendrán su popularidad. Los pays artesanales Cutie Pie That! vienen en sabores de temporada, tales como Brisa de Verano Arándanos, Sueño de Verano Dulce de Cereza y Fresa con Durazno y Crema.
Cutie Pie That! Fue la idea original del Tanya Dooley, una cocinera inspirada por su esposo y su familia amantes de los pays. Dooley se estableció creando pays en tamaño individual, hechos especialmente para ti.
Siguiendo la tendencia de pasteles en paleta, Cutie Pie That! también tiene lollipies disponibles para tu próxima fiesta. Haz tu pedido online.
Si estás en el área de Los Ángeles, ve y visita Cutie Pie That! en el farmers market mas cercano. Echa un vistazo en donde encontrarlos y aprovecha de  sus sabores más recientes de verano!