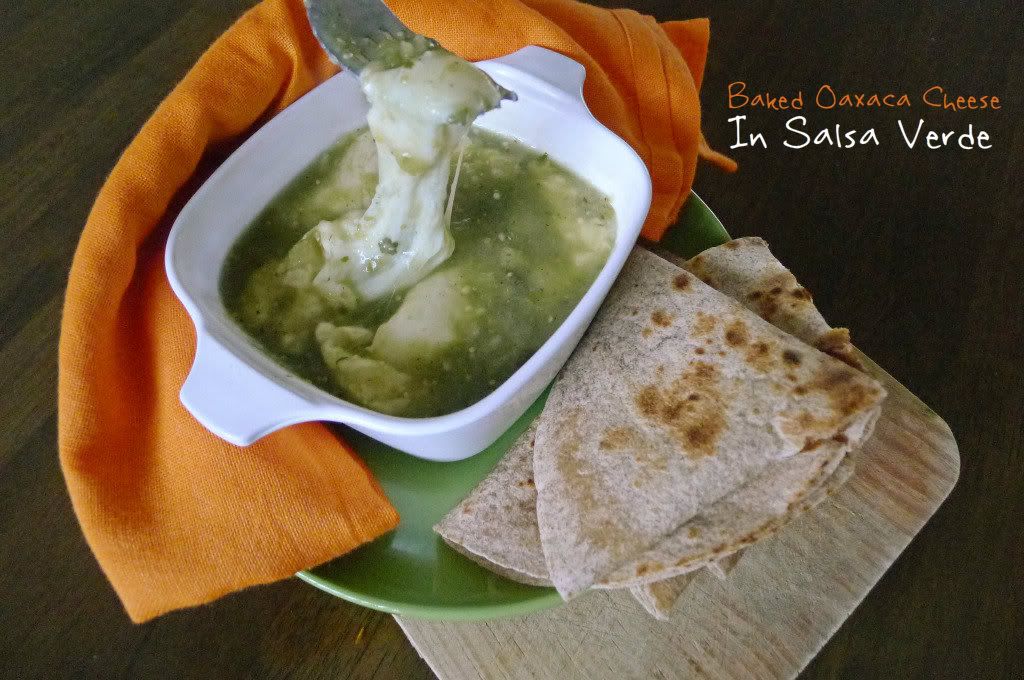 I've been there. Standing in front of a beautiful cheese display, not knowing what to select.  Do you eat the rind? The stinkier the better? Why is this one green? And why is it so expensive?  Dutch?  French?   I still have moments like those every now and then when I'm feeling adventurous, I go out on a limb: depending on my mood, I choose a cheese and make the best out of my selection.
One subject I am all too familiar with is Mexican Cheese.  I've taste tested, developed recipes and cooked with it for years.
That's why I am absolutely thrilled to be collaborating with the California Milk Advisory Board  as  a Latina Dairy Diva and share my easy to follow Mexican Cheese Guide.   Plus, I will be sharing some of my favorite Mexican Cheese recipes with you!
Mexican Cheese can be complicated but once you familiarize yourself with some of the popular varieties: Queso Fresco, Queso Cotija, Queso Oaxaca, Queso Panela, and Requeson, it's a walk in the park.  You'll be able to differentiate and include Mexican cheeses with popular dishes you cook every day.
Mexican Cheese Guide:
Queso Fresco (keh-so fres-ko)
Fresh cheese:  considered a farmer's cheese. It is slightly salty and creamy in taste, wet but crumbles easy.  When heated, it softens but does not melt.  Can be crumbled over beans, used as garnish for salads, tostadas, enchiladas and sopes.
Queso Panela (keh-so pan-il-ah)
Also known as queso de canasta (basket cheese).  It is also belongs in the fresh cheese category. Queso panela is slightly salty and does not crumble and does not melt, only softens.  It's great on healthy omelets, as is as an appetizer or cut in strips on salads.
Queso Cotija (keh-so ko-tee-hah)
Similar to Parmesean, this cheese is dry and firm.  It is very salty and crumbles easy.  Great on pastas, salads, soups and roasted veggies.   I love sprinkling it on freshly baked beans.
Queso Oaxaca (keh-so wuah-hah-kah)
A semi-soft, string cheese.  Also known as quesillo, it is a very popular cheese for quesadilla-making.  Sold in the shape of a large knot or ball it is generally used for melting in foods such as pizzas and chiles rellenos.
Requeson (reh-key-sown)
Very similar to ricotta cheese, this cheese is mildly sweet in flavor, with soft curds.  Ideal for stuffing in pasta shells, in lasagna and cannoli, adding it to your favorite cheesecake and great with dips.
Following is one of my favorite uses of Queso Oaxaca as a simple, quick appetizer ready in under 20 minutes.  Serve it at your next gathering and experience the flavor of one of the most popular Mexican cheeses out there.
Baked Oaxaca Cheese in Green Salsa | Queso Oaxaqueño Asado en Salsa Verde
Ingredients
Ingredients for Green Salsa

1 medium white onion, chopped
1 lb. green tomatillos, husked
2 cups chicken broth
½ bunch fresh cilantro, chopped
1 serrano chili, with seeds, chopped
1 poblano chili, roasted, peeled and seeded
¼ teaspoon sugar
½ tsp dried Mexican oregano, crumbled
salt to taste

Ingredients for Cheese Appetizer

1 (12oz) Oaxaca Cheese at room temperature
8 corn tortillas
Instructions
Instructions for Green Salsa

In a deep pot with water, cook tomatillos until tender, 5-6 minutes. Drain and place in blender. Add ½ cup of chicken broth, onion, both chilies, cilantro, oregano, salt and sugar. Blend until nearly smooth.

Intructions for Cheese Appetizer

Preheat oven to 350 degrees.
Spread about 1 cup sauce on the bottom of a deep ovenproof baking dish. Place cheese on the sauce in the center of the dish. Pour 3/4 cup of sauce over cheese and immediately place dish in the oven until the cheese is warm and soft but still holds its shape. About 10-12 minutes.
Remove from oven and immediately serve with warm tortillas.
http://www.nibblesandfeasts.com/2012/05/baked-oaxaca-cheese-in-green-salsa-and-a-mexican-cheese-guide/
Copyright Nibbles and Feasts
This is a sponsored post as part of a a campaign with the California Milk Advisory Board. All opinions and recipe are my own.
Otra vez… en español!
Yo he estado allí. Parada en frente de un refrigerador de quesos, sin saber qué queso seleccionar.  Y me pregunto: ¿Me como la corteza? Entre mas apestoso mejor? ¿Por qué unos son verde? ¿Y por qué unos tan caros? Holandés? Francés? Todavía tengo momentos así de vez en cuando, cuando me siento aventurera y escojo mi queso al azar o dependiendo de mi estado de ánimo.
Uno de los temas en donde estoy muy familiarizada es el tema de los quesos mexicanos. Conozco el sabor, he desarrollado recetas y he cocinado con ellos durante años.
Es por eso que estoy absolutamente encantada de colaborar con California Milk Advisory Board como una Latina Dairy Diva y compartir mi guía fácil de conocer los  quesos mexicanos. Además, voy a compartir algunas de mis recetas favoritas ustedes!
Los queso mexicanos pueden ser complicados, pero una vez que se familiarice con algunas de las variedades más populares: Queso Fresco, Queso Cotija, queso Oaxaca, queso panela, y Requesón, es un todo se simplificara. Después de estudiar esta guía, podrá diferenciar e incluir quesos mexicanos a sus platillos cocinan todos los días.
Guía de quesos mexicanos:
Queso Fresco
Considerado como queso granjero. Es ligeramente salado y cremoso.  Normalmente, esta lleno de liquido o suero, pero se desmorona fácil. Cuando se calienta, se ablanda, pero no se derrite. Puede ser desmoronado sobre frijoles, se utiliza como guarnición para ensaladas, tostadas, enchiladas y sopes.
Queso Panela
También conocido como queso de canasta. También pertenece a la categoría de queso fresco. Queso panela es ligeramente salado y no se desmorona o se derrite y ablanda solamente. Es delicioso y muy sano en omelets, y se puede comer solo como aperitivo o cortado en tiras sobre ensaladas.
Queso Cotija
Similar al queso parmesano, este queso es seco y muy firme. Es muy salado y se desmorona fácilmente. Es perfecto en pastas, ensaladas, sopas y verduras asadas. Me encanta desmoronarlo en frijoles de la olla recién hechos.
Queso Oaxaca
Es semi-blando y muy parecido al queso asadero. También es muy conocido como "quesillo" y es un queso muy popular para incluir en quesadillas. Se vende en forma de un nudo grande o una bola que se utiliza generalmente para quesos fundidos o en las pizzas y chiles rellenos.
Requesón
Muy similar al queso ricotta, este queso es ligeramente dulce en sabor, ideal para untar. Es perfecto para rellenar conchas de pasta, lasaña y canelones.  Tambien se puede incluir en recetas de pay de quesos.
La siguiente recetas es una las maneras favoritas de preparar el Queso Oaxaca como un simple aperitivo.  Es rápido y listo en menos de 20 minutos. Sirva este aperitivo en su próxima reunión y pruebe el sabor de uno de los quesos mexicanos más populares.
Queso fundido en salsa verde
Ingredientes para la salsa verde
1 cebolla blanca mediana, picada
1 libra de tomatillos verdes, sin cáscara
2 tazas de caldo de pollo
½ manojo de cilantro fresco picado
1 chile serrano, con semillas, picado
1 chile poblano, asado, pelado y sin semillas
½ cucharadita de orégano mexicano seco, desmoronado
¼ cucharadita de azúcar
sal al gusto
Ingredientes para el queso fundido
1 (12 oz) de queso Oaxaca, a temperatura ambiente
8 tortillas de maíz
Instrucciones para Salsa Verde
En una olla grande con agua, cose los tomatillos hasta que estén tiernos, 5-6 minutos. Escúrrelos  y colócalos en la licuadora. Agrega ½ taza de caldo de pollo, la cebolla, los chiles, el cilantro, el orégano, la sal y el azúcar. Licúe hasta que casi liquida.
Instrucciones para el queso fundido
Precalienta el horno a 350 grados.
Esparza alrededor de una taza de salsa en el fondo de un recipiente profundo y chico para hornear. Coloca el queso sobre la salsa en el centro del recipiente. Vierte 3/4 taza de salsa sobre el queso y de inmediato coloca el plato en el horno hasta que el queso es casi derretido y suave, pero aún mantiene su forma. Cerca de 10-12 minutos.
Retira del horno e inmediatamente sirve con tortillas calientes.
Este es un post patrocinado, como parte de la campaña de California Milk Advisory Board. Todas las opiniones y recetas son mías.