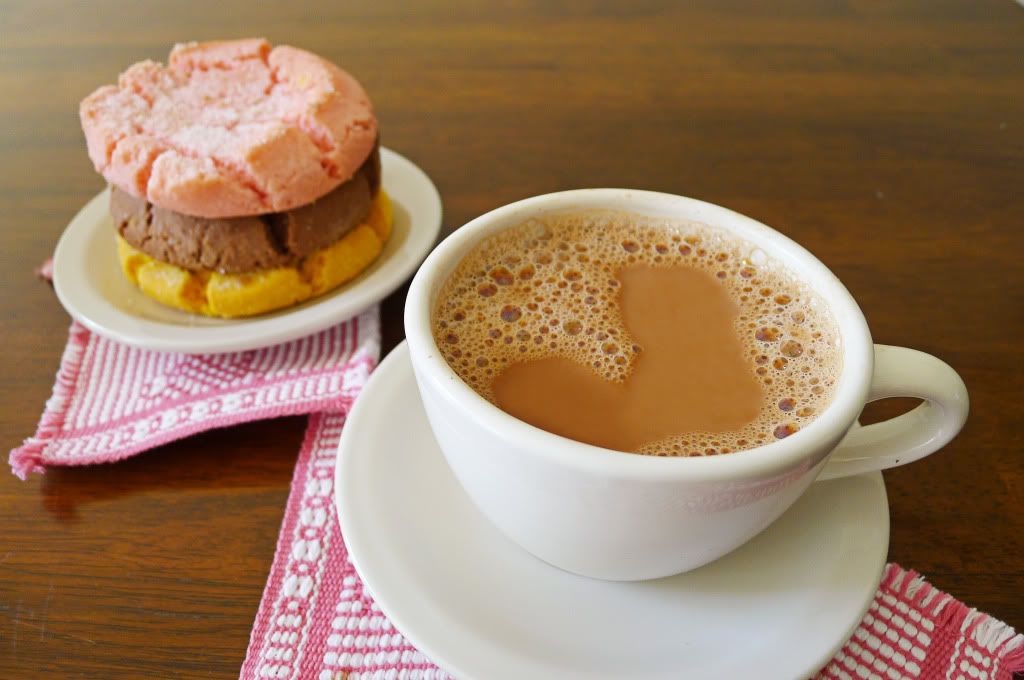 La merienda is usually referred to the gap between breakfast and lunch or lunch and dinner.  In many Latin American countries, a merienda consists of a light meal.  Coffee, tea, hot chocolate, juice, fruit, yogurt, pan dulce and cookies are customarily served.
This is the time to reflect on the day and catch up with your family and friends around the kitchen table.  Wind-down, relax and wait for dinner to be served.
We have a saying in our family "El chocolatito de las 5:00 pm reconforta" which means "5:00 pm hot chocolate is a time of comfort."  This is the time we usually have our merienda and we enjoy a cup of Chocolate Abuelita with some polvorones.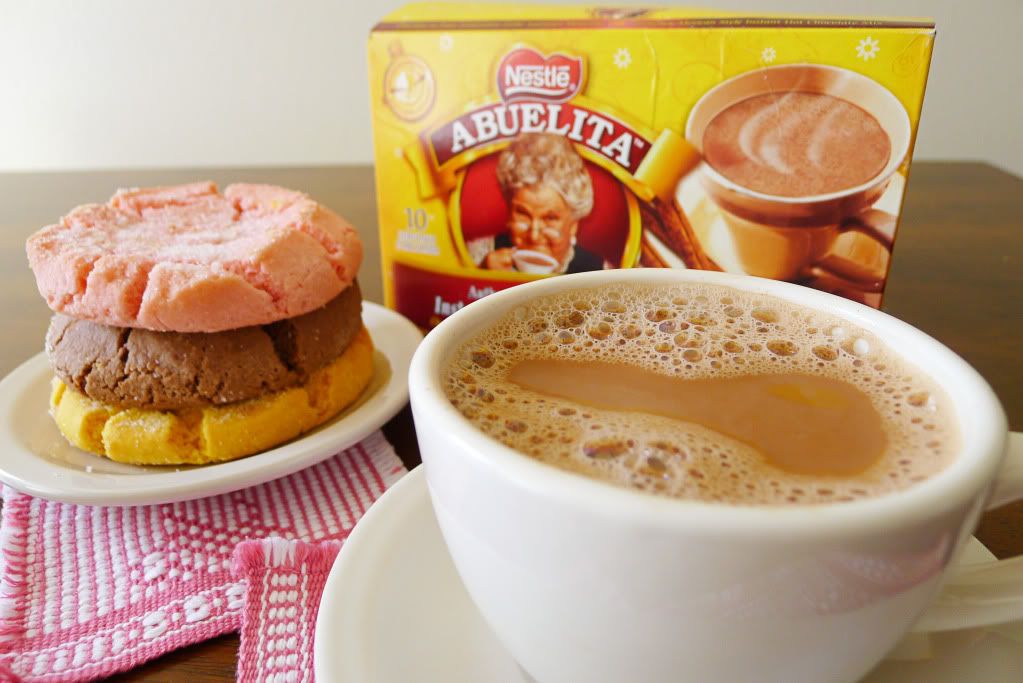 Polvorones are cookies or pastries that can be found in Mexican panaderias or bakeries. They differ from one another in size, consistency (some chewy, others crunchy), color and taste.  I love to get my hands on strawberry, vanilla and chocolate polvorones from my local panaderia.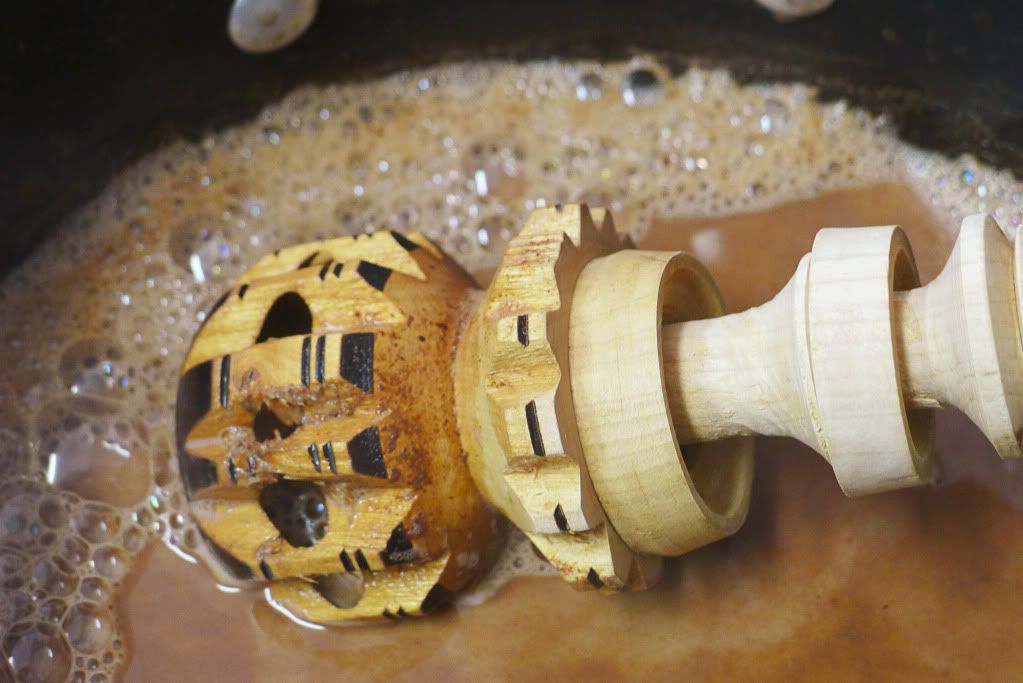 Nestle has released a couple of new Chocolate Abuelita variations:  Instant and granulated.  All equally delicious.  I love using Abuelita granulated version for smoothies and banana shakes.  It's easy on your blender and you still get the gritty deliciousness of a chocolate tablet.  The instant version is perfect for on-the-go.  I throw a packet in my purse on my way to work and I'm the envy of the office as the aroma of freshly made Chocolate Abuelita permeates my workspace.
Now you can enjoy it too by entering to win an Abuelita prize pack either here or at the Abuelita: Momento Merienda Facebook page (while supplies last).
The prize in this giveaway includes
* Nestlé Abuelita Instant and Nestle Abuelita Granulado product
* A set of two hot chocolate cups with saucers
* One  stirring spoon
* A set of recipe cards
* A disposable digital camera
Sorry!  Polvorones not included!
All you have to do is tell me in a comment below how you like to enjoy your Chocolate Abuelita during La Merienda.
Each action below also counts as one entry:
Giveaway is now CLOSED
Congratulations Adalia!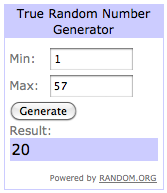 Like Nibbles and Feasts on Facebook
Follow Nibbles and Feasts on Twitter
Like Abuelita: El Momento de la Merienda on Facebook
Tweet:  Win a Nestle #Abuelita prize pack via @NibblesNFeasts http://bit.ly/GFQXwa
 You can have up to 5 total entries each; however, please note that you have to comment back and let me know which of the actions you took, so that I can keep track of them.
Open to U.S. Residents only.  No PO Boxes, please. Must be 18 years or older to enter.   Contest ends March 31, 2012 at 11:59 PM, PST and one (1) winner will be randomly chosen from all entries through random.org.
No compensation was received.  I was provided with product to facilitate this post.
Otra vez… en español!
La merienda se refiere al tiempo entre el desayuno y la hora de la comida o el tiempo entre la hora de la comida y la cena. En muchos países de América Latina, una merienda consiste de una comida ligera. Café, té, chocolate caliente, jugo, fruta, yogur, pan dulce y galletas se acostumbra servirse.
Este es el momento para reflexionar sobre el día y ponerse al tanto con la familia y amigos alrededor de la mesa de la cocina. A cerrar el día y relajarse al esperar la hora de la cena.
Tenemos un dicho en nuestra familia "El Chocolatito de las 5:00 reconforta", Esta es la hora en que disfrutamos nuestra merienda con una taza de chocolate Abuelita acompañada con unos polvorones.
Los Polvorones son unas galletas o panecillos que se pueden encontrar en panaderías mexicanas. Cada panadería tiene su propio estilo de hacer los polvorones.  Varían en tamaño, consistencia (algunos blandos, otros crujiente), color y sabor. A mi me encantan los de mi panadería local que son de fresa, vainilla y chocolate.
Nestlé ha lanzado un par de nuevas variedades de chocolate Abuelita: instantáneo y granulado. Ambos igualmente deliciosos. Me encanta usar la versión Abuelita granulado en los smoothies y batidos de plátano. Se licua fácilmente y mantiene la deliciosa consistencia granulada como si fuera una tableta de chocolate. La versión instantánea es perfecta para una bebida rápida. A la hora de ir a trabajar, nunca olvido llevar un paquete en el bolso y soy la envidia de la oficina impregnando y antojando a todo mundo con el aroma de Chocolate Abuelita recién hecho.
Ahora tu también puedes disfrutar si te ganas el paquete de premios Abuelita, ya sea aquí o en la pagina de Facebook de Abuelita: Momento Merienda (hasta agotar existencias).
El premio de este sorteo incluye:
* Producto Nestlé Abuelita instantáneo y Nestlé Abuelita Granulado
* Un juego de dos tazas de chocolate caliente con sus platillos
* Una cuchara
* Tarjetas de receta
* Una cámara digital desechable
¡Lo siento! Los polvorones no están incluidos!
Todo lo que tienes que hacer es decirme cómo te gusta disfrutar de tu chocolate Abuelita en La Merienda en un comentario en este post.
Sorteo se ha CLOSED
Felicidades Adalia!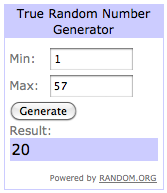 Las siguientes acciones cuentan como una entrada al concurso:
Haz "like" a Nibbles and Feasts en Facebook
Sigue a Nibbles and Feasts en Twitter
Haz "like" la pagina de Facebook de Abuelita: El Momento de la Merienda
Manda un Tweet con lo siguiente: Gana un premio de Nestlé  #Abuelita a través de @NibblesNFeasts http://bit.ly/GFQXwa
Puedes tener un máximo de 5 entradas totales, sin embargo, ten en cuenta que tienes que comentar aquí y decirme cuáles de las medidas hiciste, para que yo pueda contar tus entradas al sorteo.
Abierto a residentes de los Estados Unidos solamente. No se permiten apartados postales. 18 años o más para concursar. El concurso termina el 31 de marzo 2012 a las 11:59 PM, PST y un (1) ganador será elegido al azar entre todas las inscripciones a través random.org.
Ninguna compensación fue recibida. Producto fue proporcionado para facilitar este post.