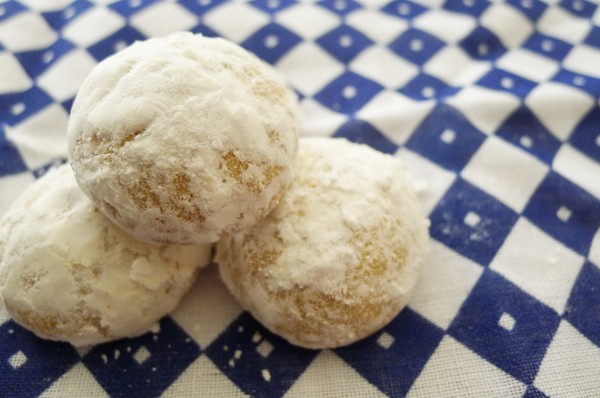 How do you enjoy your tea? My favorite way to enjoy tea is with my favorite cookies: Mexican Wedding Cookies, (or Russian Tea Cookies), perfectly pair with any flavor tea.
Lipton has three new Green Tea Super Fruit flavors that I was extremely excited to try with my cookies: Purple Acai Blueberry, White Mangosteen and Peach and my favorite, Red Goji and Raspberry flavor.
The tartness of the berry flavors compliment the sweet and nutty powdery cookie.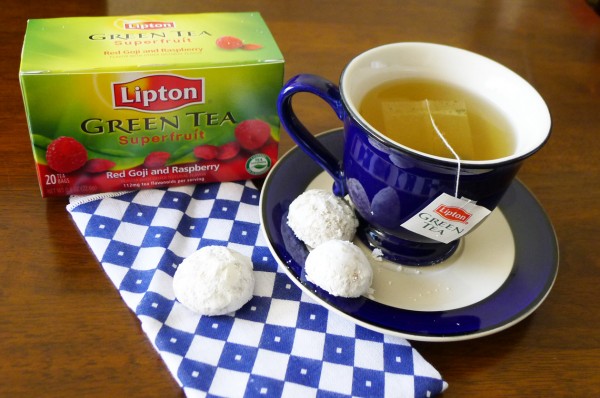 If you are new to Mexican Wedding Cookies, these little morsels of goodness are usually served at parties and yes, at weddings. I hold these little treats close to my heart because they remind me of my own wedding.
Want to try Lipton's new flavors? Comment below and the first three people who comment will receive a free box of Lipton's Green Tea Super Fruit.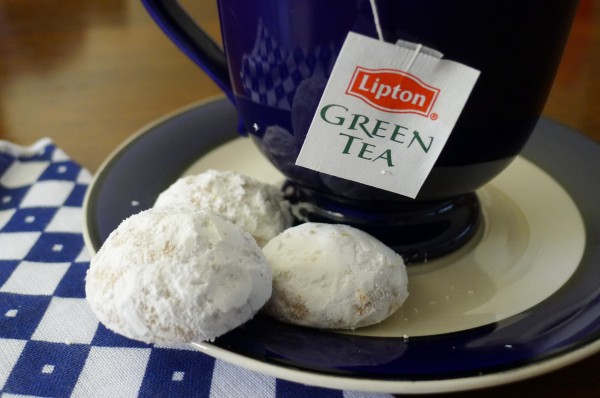 Mexican Wedding Cookies
Ingredients
½ cup butter, at room temperature
1 tsp vanilla extract
¼ cup sifted confectioners' sugar, plus 1/3 cup more for rolling cookies
1 cup flour, sifted
1/8 tsp salt
½ cup chopped pecans
Preheat the oven to 325 degrees F.
With a hand mixer, cream butter in a large mixing bowl. Add vanilla extract and gradually add ¼ cup confectioners' sugar, beat until fluffy, then add the sifted flour with salt. Add the pecans and mix well.
Roll dough into 1-inch balls and place on an ungreased baking sheet about 2 inches apart.
Bake for 20 minutes, or until edges are slightly golden. Remove from oven and carefully roll in powdered sugar (while still hot). Cool on wire rack and roll cookies in powdered sugar again before serving.
Makes 24