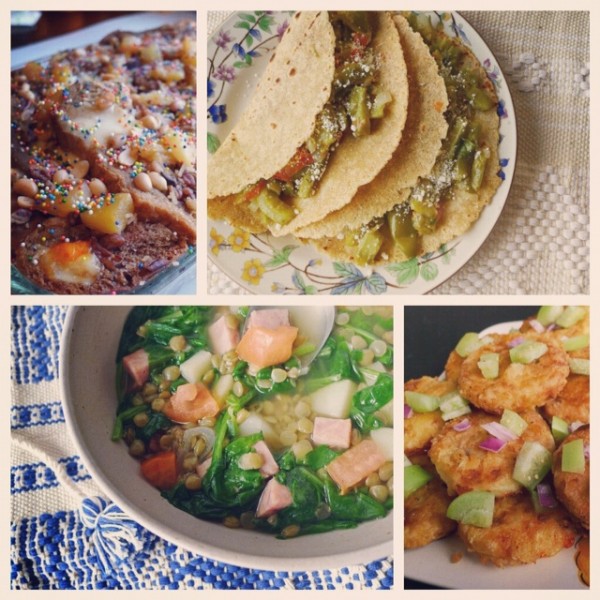 Lent is here and we have many recipes in store for you!  In the meantime, check out some of our old favorites for the season:
Capirotada
Cactus Salad Tacos
Lentil Soup
Potato and Cotija Patties

Otra vez… en español!
La cuaresma ha llegado y tenemos muchas recetas deliciosas que compartir con ustedes!  Por ahora, aquí tenemos un resumen de nuestras favoritas del año pasado.  Muy pronto publicaremos muchas mas.  Disfruten!
Capirotada
Tacos de Ensalada de Nopalitos
Sopa de Lentejas
Tortitas de Papa y Queso Cotija