Last Saturday, my dream to experience wine tasting in the quaint little town of Los Olivos finally came true.  I was invited by Sprint and Latina Bloggers Connect to spend the day with fellow Latina Bloggers and boast in beautiful landscapes and outstanding wine tasting.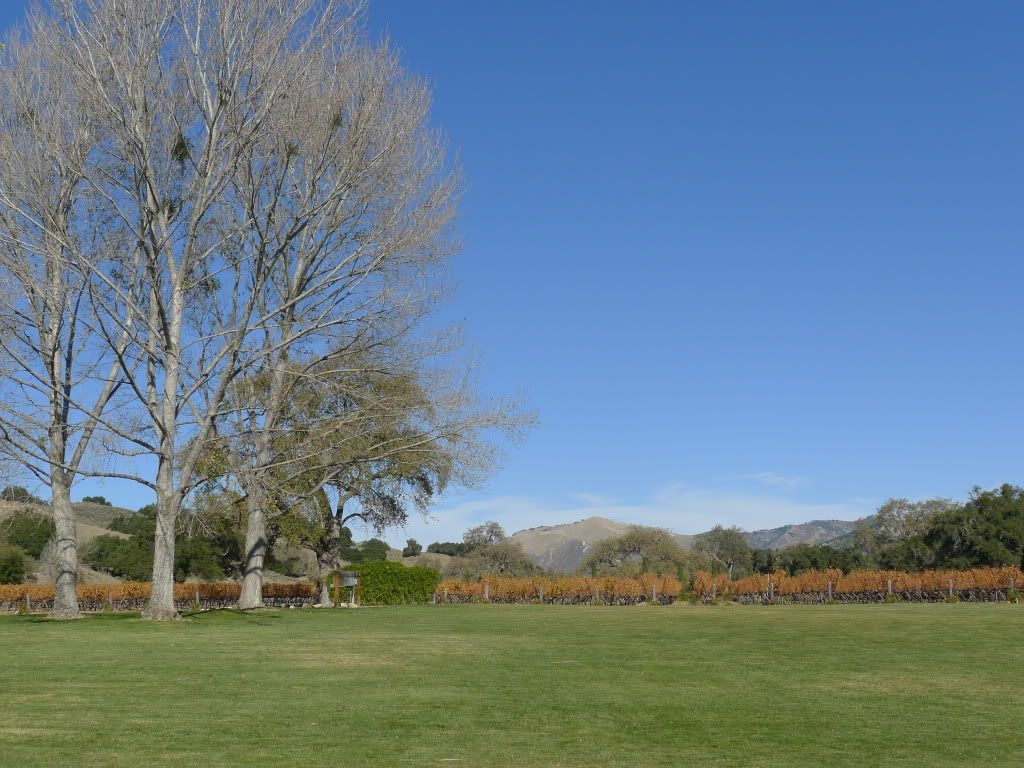 Our first stop was Fess Parker Winery. If the grounds look familiar, this winery was featured in one of my favorite movies "Sideways", specifically when the main character, Miles receives the bad news from his publisher that his book had not been accepted.
Another fun fact about this winery is that Fess Parker was a famous actor in the 50's and 60's portraying such characters as Davy Crockett and Daniel Boone in Disney's television series.  The coon skin cap icon is present in every corner.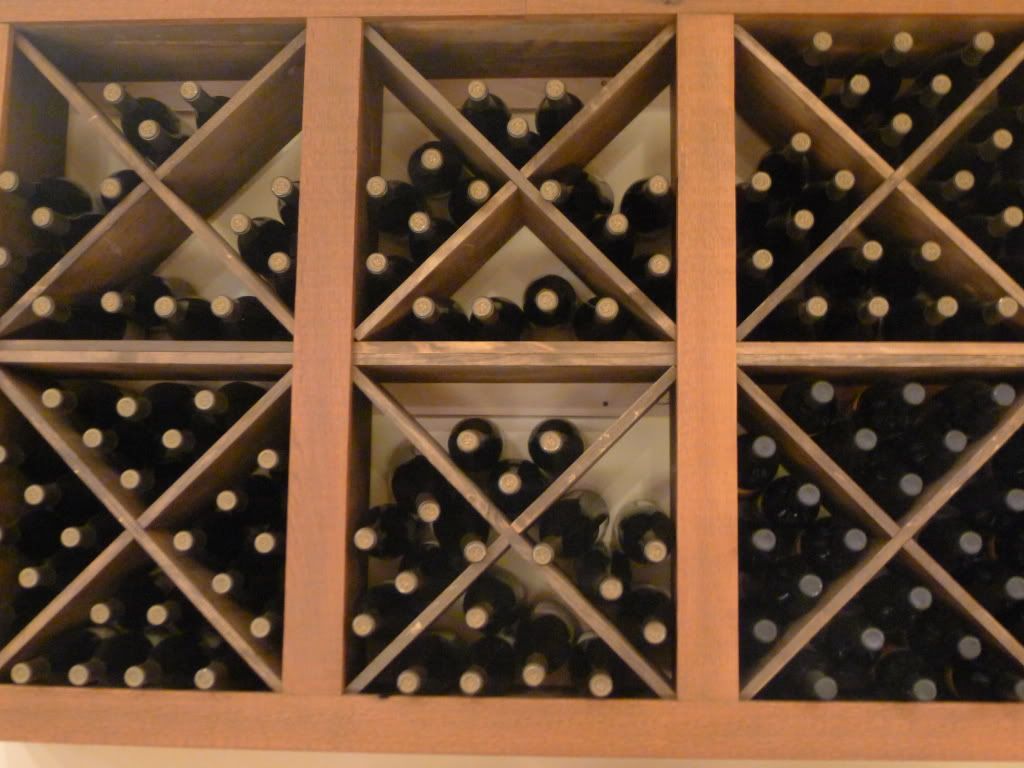 For lunch, mi amiga Presley's Pantry and I finally had the opportunity to showcase our picnicking skills to our fellow bloggers.  The menu consisted of Lemon-Garlic Roast Beef Sandwiches and caramelized onions on sourdough, chipotle macaroni salad and persimmon and pomegranate salad on arugula.  For dessert: peanut butter and jam cookies and choco-mint christmas cookies.
Second Stop was Saarloos & Sons for wine and cupakes.    A 3 year old winery with a very "Vintage Modern" feel, Saarloos & Sons is situated in a beautiful restored house built in 1886. Check out this video tour of their tasting room.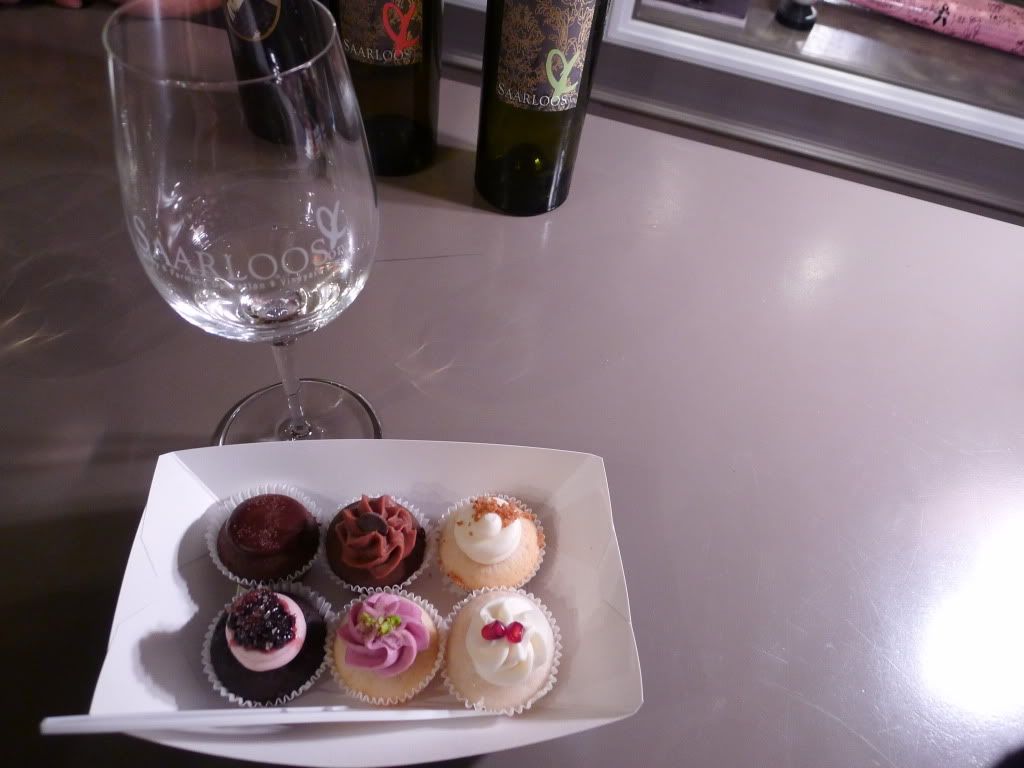 Our wine pairing consisted of six wines and six Ejoy Cupcakes.  An unconventional way to end our wine tasting tour with something sweet.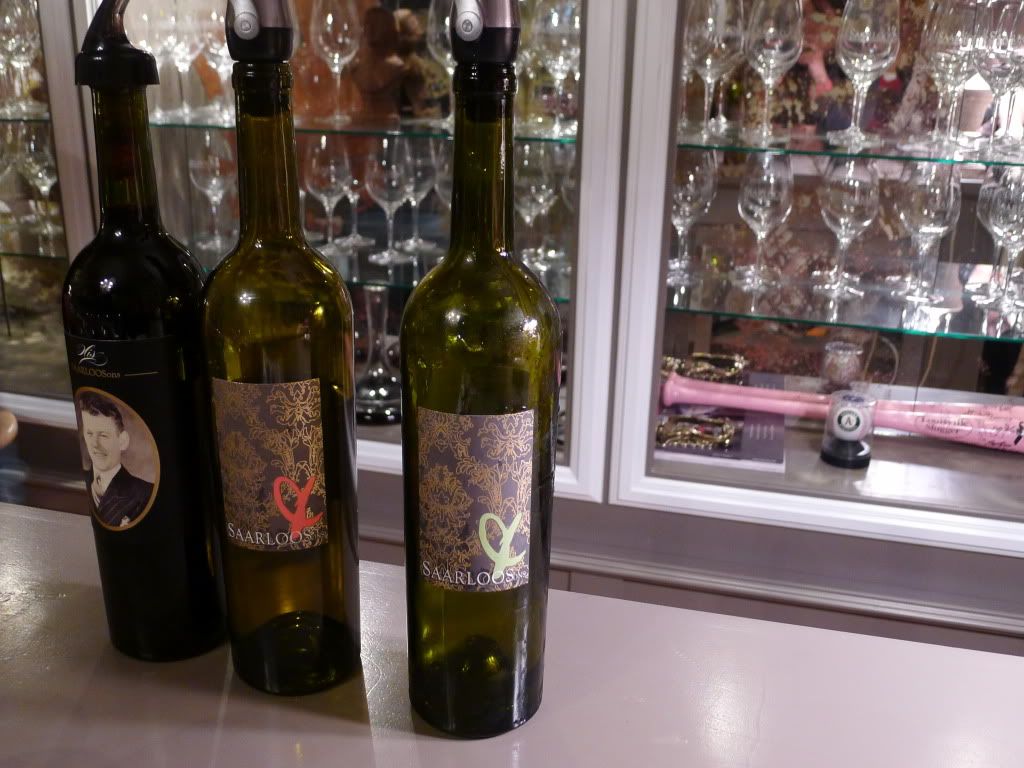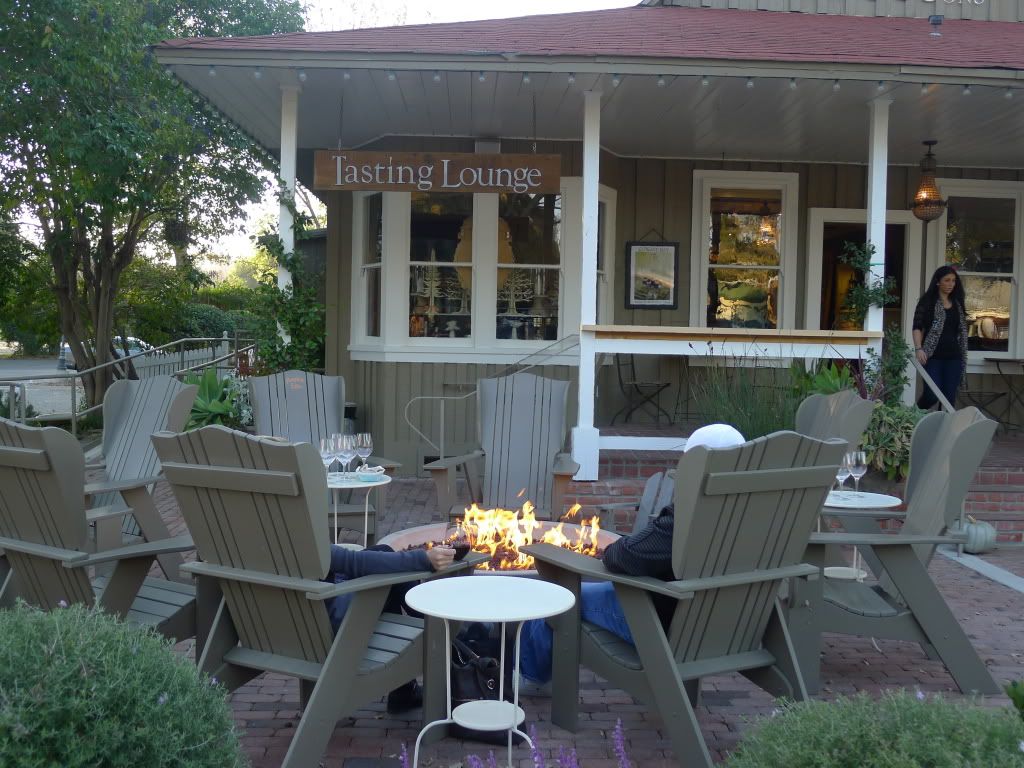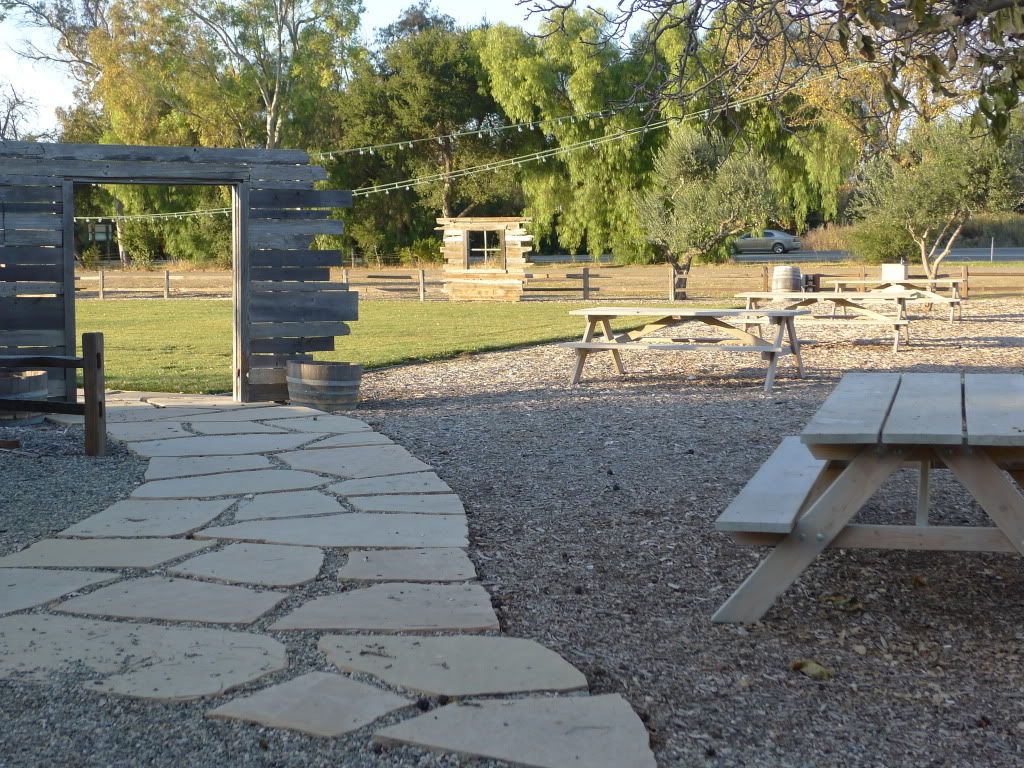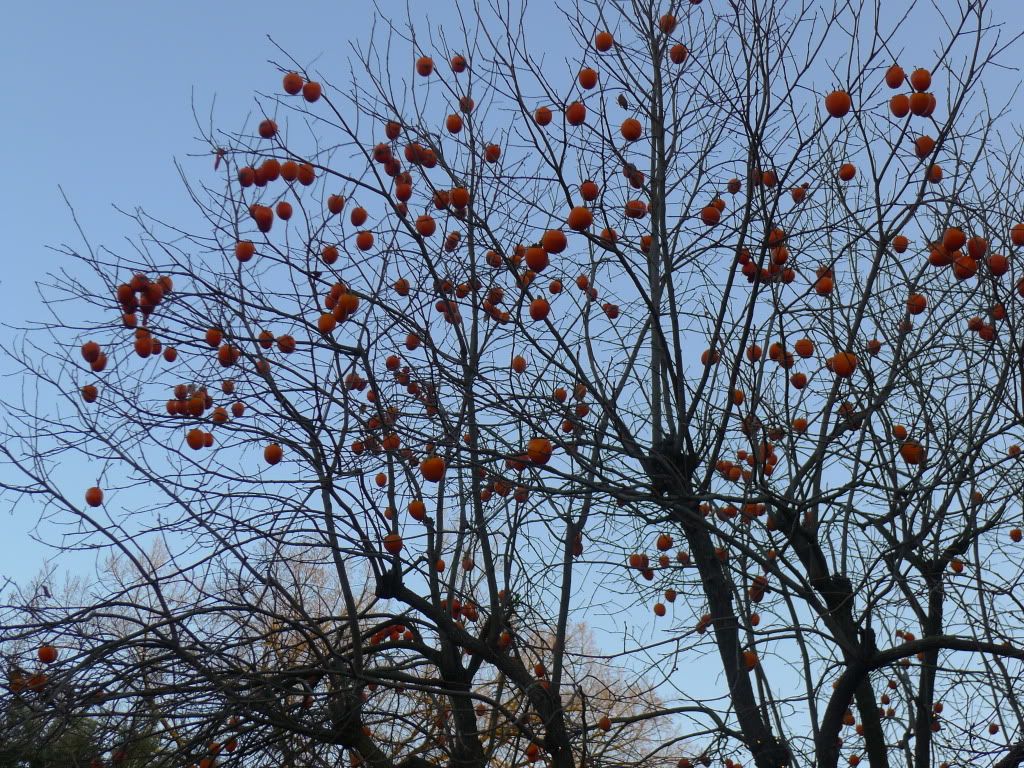 Our perfect day ended with a stroll down the town's main street, some shopping and a bit of olive oil tasting.  If you're in the mood to go wine tasting but are a novice at it, I highly recommend visiting Los Olivos and stopping at Fess Parker Winery and Saarloos & Sons.  It's a great way to get your feet wet in the wine world, take a relaxing road trip and be surrounded by breathtaking views.   Follow our excursion on Twitter with #SprintConnects.
Thank you Latina Bloggers Connect and Sprint for this memorable retreat. All opinions are my own.