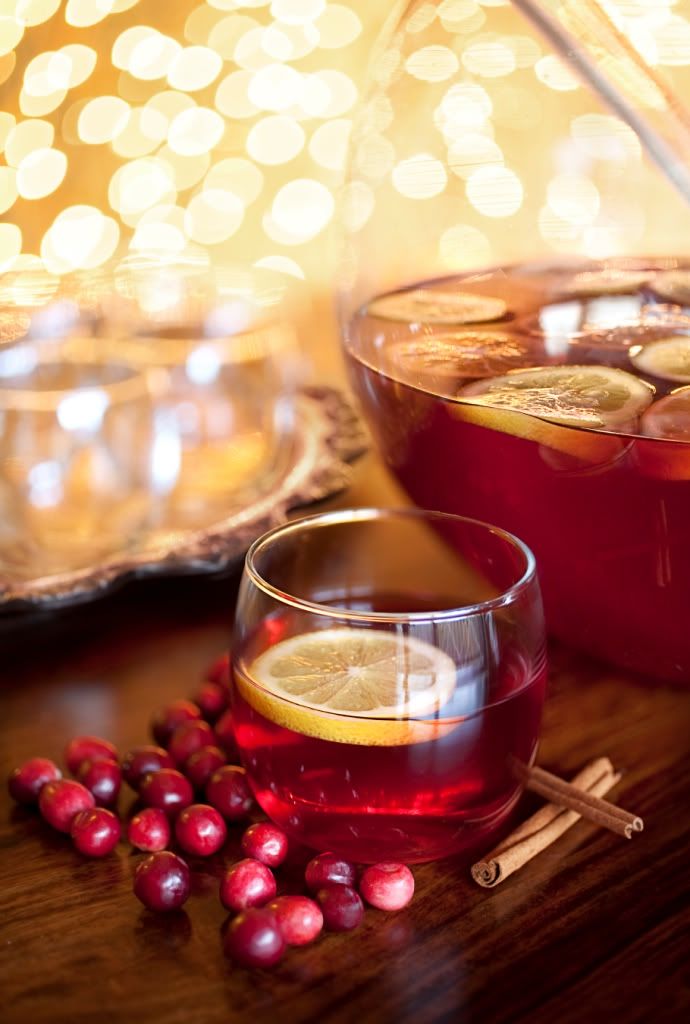 The posadas are here and I am just finishing up my shopping for treats and ponche ingredients.  This year, alongside the traditional ponche Navideño, I wanted to serve a different kind of ponche sweetened with honey and served cold.  I did some research and I found some great recipes from the National Honey Board and milepura.org.
The drinks were created by mixologist Deysi Alvarez for the National Honey board and I was drawn to this raspberry and grapefruit mix.  The fruit flavors and spirits combination balanced well with the honey sweetness.
I had such a wonderful time taste testing the different ponches from the site and such a fun, colorful and memorable ingredient shopping trip, I decided to share some photos with you.  Felices fiestas!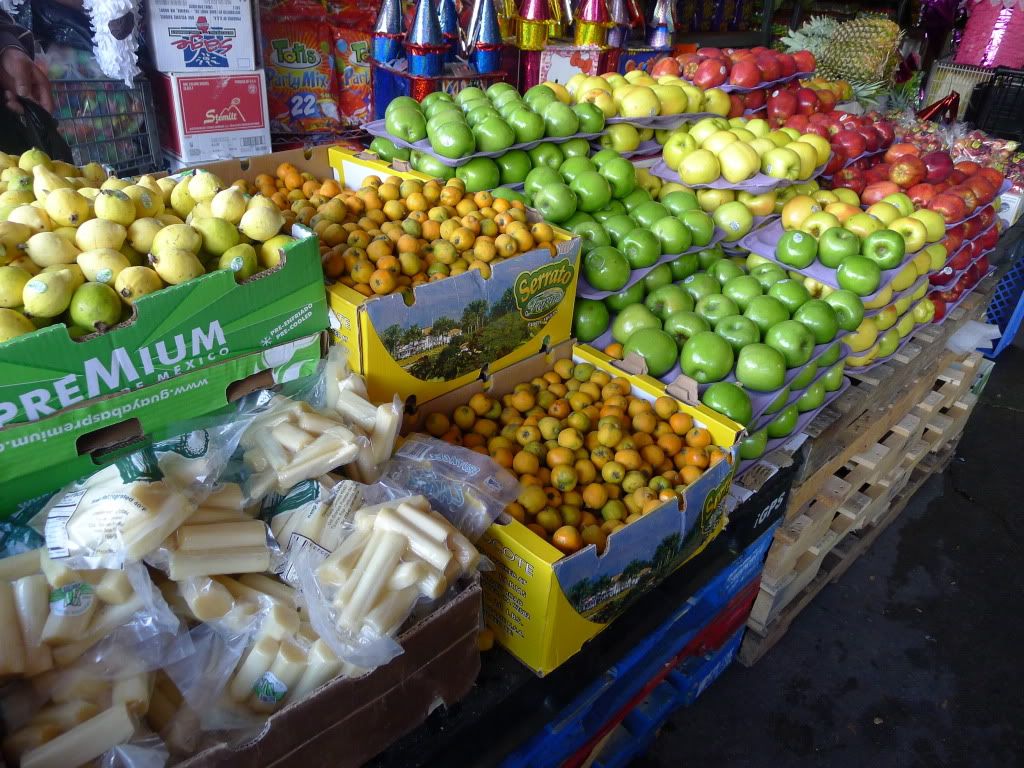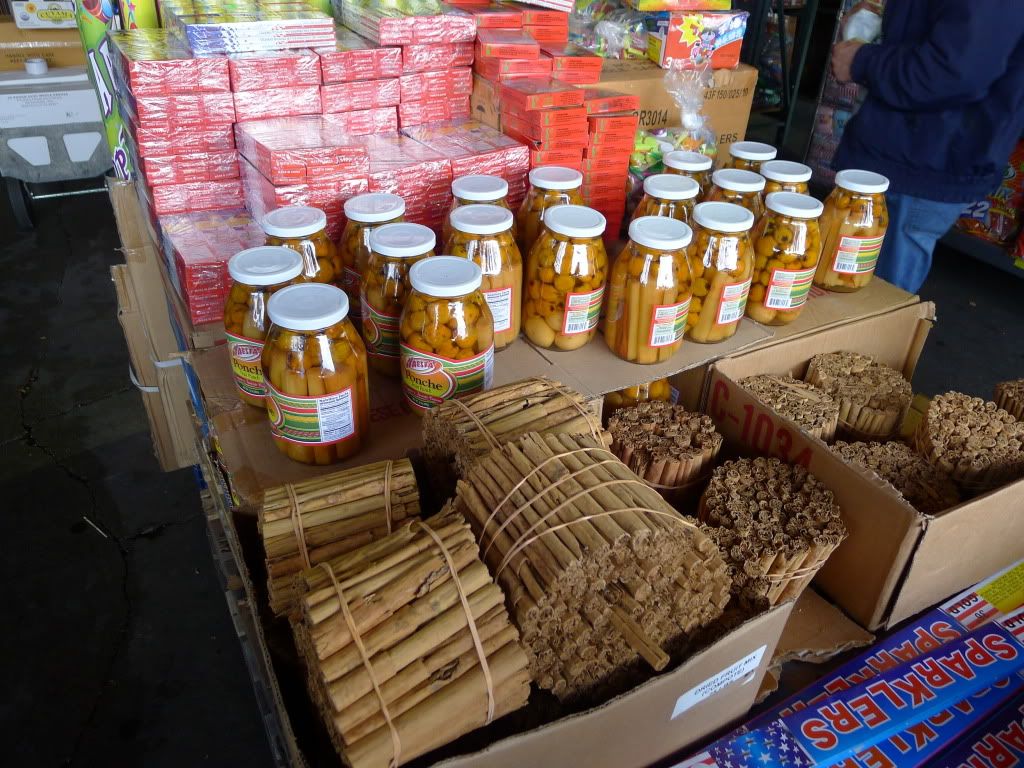 Christmas Party Cider with Honey
Ingredients
5 tbsp honey
2 guavas
10 raspberries
3 green apples
1 ruby grapefruit
1 ½ oz white spirit or liqueur
Lemon slices, for garnish
Instructions
Using a juicer, juice grapefruit into a bowl.
Cut guavas into quarters, blend with grapefruit juice and strain. Pour into a bowl and set aside.
Peel apples, remove core and seeds, cut into quarters and juice with juicer. Place in a separate bowl, add honey and mix well.
combine all ingredients in a large punch bowl, add raspberries and liquor. Serve cold.
http://www.nibblesandfeasts.com/2011/12/christmas-party-cyder-with-honey-ponche-para-fiesta-navidena-con-miel/
Copyright Nibbles and Feasts
Otra vez… en español!
Las posadas están aquí y estoy terminando mis compras para los regalitos y los ingredientes del ponche. Este año, junto con el ponche Navideño tradicional, quería servir a un ponche diferente, endulzado con miel y servido frío.  Me puse a investigar algunas recetas y encontré en el sitio de la Junta Nacional de la Miel milepura.org.
Las bebidas fueron creadas por mixóloga Deysi Álvarez de la Junta Nacional de la Miel y me atrajo esta mezcla de frambuesa y toronja. Los sabores de la fruta y el licor combinan perfectamente con la dulzura de la miel .
Tuve un tiempo maravilloso haciendo y probando los ponches diferentes del sitio web y aun mas en mi paseo de compras de los ingrediente.  Fue inolvidable, divertido y tan colorido que he decidido compartir algunas fotos con ustedes. Felices fiestas!
Ponche de Fiesta Navideña con Miel
Por mixóloga Deysi Alvarez

Ingredientes:
5 cdas de miel
2 guayabas
10 frambuesas
3 manzanas verdes
1 toronja rubí
1 ½ oz bebida espirituosa o licor blanco
Rodajas de limón, para decorar
Exprime la toronja en un extractor o cortando a la mitad y exprimiendo el jugo en un tazón.  Corta las guayabas en cuartos, licua junto con el jugo de toronja y cuela. Agrega en un tazón.  Pela las manzanas, quita el corazón y las semillas y córtalas en cuartos. Exprime las manzanas en el extractor de jugos y cuela. Coloca en otro tazón, agrega la miel y mezcla. Combina todos los ingredientes en una ponchera, agregando las frambuesas y el licor blanco al final. Sírvelo frío.
Rinde 4 porciones